Coach Valle Prepared To Establish A Winning Culture At ILS

Entering his second season as head coach of the ILS football team, Helder Valle, understands what traits and intangibles are necessary to form a winning culture.
Coming off a 4-6 2019 season, La Salle's best win/loss ratio since 2016, it's all about making constant improvements while remaining consistent along the way.
"Winning is a result of something," Valle said. "Winning is something that everyone wants the outcome of but not a lot people are willing to put the work in."
Of course, it won't be easy. Having to deal with limited practices, the graduation of 10 seniors and the need of forming legitimate chemistry, Valle and his staff are embracing what it takes to form a team culture.
"I really do enjoy the process, the grind and I want my team to reflect that. I want my team to understand that they have to earn it. They have to deserve a victory and realize where it lies."
Now just days away from their season-opener against St. Brendan, the motivation from the Lions' players and staff is at an all-time high. However, it wasn't glitz and glamor just a few months back.
Valle was tasked with getting his players in check via Zoom workouts and meetings during the summer, a humbling experience, to say the least.
"In all honesty, I think it was one of the toughest things," he said. "How do you give someone hope? Sports gives them a reasoning to get up in the morning and pursue their dreams. Leaving this quarantine, it really made me change my perspective on men. A lot of people do need sports, just to remain sane."
Valle and his team returned to the field on September 25th, developing their scheme for next Friday's contest while obeying social distancing guidelines when need be.
At the end of the day, staying safe is a priority. Returning back to a virtual environment is far from what players would like to do.
"It's a privilege to be here. A lot of people in Miami-Dade county, especially public schools, don't have the privilege to practice and have a routine and have a hope for a season," Valle said. "It gives them hope and it really does have an effect on them. I'm glad we're back in the swing of things."
That now in the past, the Royal Lions are prepared for what it takes to one-up their past seasons' and expectations in general.
"We have to set off a tone for the whole year."
https://twitter.com/RoyalLions_FB/status/1310949726712455177?s=20
About the Writer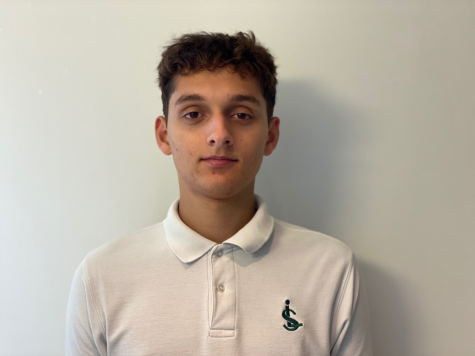 Michael Yero, Writer
Michael Yero is a Senior at ILS and is enrolled in Journalism 1. A varsity basketball player, Michael enjoys writing about sports and sharing people's stories.