"Enola Holmes" Movie Review
On September 23rd, 2020 the Netflix original movie, "Enola Holmes" starring Millie Bobby Brown, was released.
The movie was a comedic mystery, that takes place in Europe 1884. Netflix's hit show "Stranger Things" star, Millie Bobby Brown, takes on another leading role as our main character of the movie Enola Holmes. 
The main conflict our young hero goes through is having to solve the mystery of her missing mother, who has decided to leave her with no explanation. Being the younger sister of Sherlock Holmes, Enola decides to solve it herself and embarks on a journey of adventure, romance, etc. 
Throughout the movie you realize that Enola's mother being missing isn't they only conflict of the movie, as she meets different enemies and friends along the way. The actual conflict is a underlining tone for the whole movie and isn't relieved to the audience until Enola realizes it herself. 
The main issues that Enola realizes is women's suffrage, which she soon finds out that is the reason her mother went missing. Being that her mother was an activist for women's suffrage.
Although the movie is mainly a comedic mystery there are many instances of romance, which come mostly from Enola's love interest Viscount Tewksbury. Also many moments of drama/tragedy come from her other brother, who plays a small villains role, Mycroft Holmes.
This movie is a fun teen comedic mystery, that the whole family can enjoy together. With an amazing cast of Henry Cavill as Sherlock, Sam Claflin as Mycroft, and Helen Bonham Carter as Eudoria Holmes, it's easy to see why many enjoy this movie.
Popular movie critic site, Rotten Tomatoes, says: "Enola Holmes brings a breath of fresh air to Baker Street — and leaves plenty of room for Millie Bobby Brown to put her effervescent stamp on a franchise in waiting." 
If you need a new Netflix movie to watch, because you've watched them all in quarantine, Enola Holmes is a great choice.  
About the Writer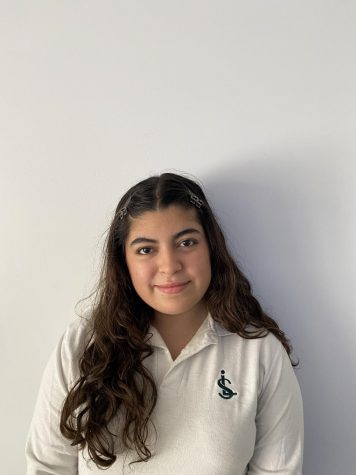 Sophia Rabelo, Writer



Sophia Rabelo is a senior at ILS this year and is enrolled in Journalism II. Sophia enjoys participating in the school's drama program and enjoys covering its events and news.