SGA Begins to Plan for ILS 2020 HOCO Week
Immaculata-La Salle's Student Government Association (SGA) is starting to prepare for the 2020 Homecoming Week activities.
Every year ILS plans many different activities for the whole school to engage in during homecoming week. In a typical year, the student body would enjoy a days like Color Wars Day, Theme Day, Green and Gold Day. Other themed days in years past included Meme Monday, Twin Tuesday and Wacky Wednesday. This year, SGA is taking a different approach to plan by putting extra safety measures in place due to the COVID-19 virus outbreak.
The slate of activities for Homecoming Week in 2020 (November 2nd to November 6th) includes new celebrations. Media Monday kicks off the week and Green and Gold Day will happen twice, once for the Yellow cohort and once for the Green cohort. On Wednesday, which is a virtual Day 3, the student Boyd will enjoy the different class skits during an impromptu F block.
Senior Charlize Ramos, the SGA president, has a big part in planning Homecoming Week. 
"Homecoming week will be different this year due to the fact we cannot all be together to do the traditional activities we've done in the past," said Ramos.
Meetings for all SGA members have been held regularly. These meetings consist of the different members pitching their activity ideas and giving input to one another. 
Sophomore Alfonsina Santucho, who is also a SGA member said: "Planning will be easier once we have a clear structure of how the days will be executed, both in person and online."
Both Ramos and Santucho have been working together to incorporate activities that were a huge success in the prior Homecoming weeks. Class boards are composing videos to explain the different activities for their classes.
As is normal with Homecoming, there will be a football game during the week. This year, the Homecoming opponent is Belen. That game will take place on Thursday at 7 PM at ILS.
About the Writer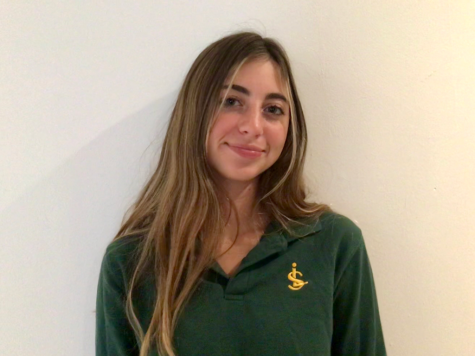 Holland Ramos, Writer
Holland Ramos is a sophomore at ILS this year and is currently enrolled in Journalism 1. Holland enjoys listening to all types of music and is interested in pop culture.