ILS Girls Volleyball Advances to Regional Semifinal with Win over Gulliver
The ILS Girls Volleyball team are in a position they haven't been in team history. Last Thursday's Regional quarterfinal match against Gulliver Prep proved to be the first time in program history that the ILS girls volleyball team advanced in the state's Regional tournament.
Thursday's contest against Gulliver featured pure dominance from the Lady Royal Lions (8-2). They won in straight sets (25-12, 25-21, 25-11) to qualify for the Regional semi-final against St. Brendan (6-3).
Last year, the Lady Royal Lions varsity volleyball team matched the farthest they'd been in recent history, knocking off MAST Academy (20-25, 25-17, 25-21, 26-24) to claim a district championship. However, when they entered the Regional tournament, they failed to compete with Cardinal Gibbons (10-25, 13-25, 19-25), losing in straight sets.
With that motivation factoring into this year's game, the girls did what was needed to reach achieve a first in program history. This time, they moved on.
The triad of sophomore Angelina Cambo, junior Helena Marquina and senior Emma Callaghan were the leaders offensively, registering 22 of ILS's 30 kills against the Raiders.
Callaghan added a team-high five kills, as the Lions swept the season-series against Gulliver (2-0).
"I'm extremely proud of my team and our success this year considering the unusual circumstances we've been living through," Marquina said on his team's success. "Each and every one of us has sacrificed a lot to be present almost every day, and we constantly motivate each other to stay healthy so we can really see how far we can go."
Now in the deepest stage of the playoffs that this program have ever been in, it's all about understanding the differences that make them special in comparison to years past.
"This year I believe we are very mentally strong," Cambo said. "Last year we had a lot of talent, but last year's team was talented mentally. This year, since we're so close, we were able to overcome a lot to pursue this goal that we have of winning states. I think we're definitely capable of it."
As usual, it won't be easy. St. Brendan possesses a 6-3 record, having also defeated Gulliver (25-20, 25-14, 25-12) heading into Tuesday's 7:00 p.m. contest. It should be an evenly played match between these two teams. Both ILS and St Brendan defeated Gulliver this season in straight sets. Both teams also beat Florida Christian this year, and both lost to American Heritage. For the season, ILS posted more serving aces and blocks than St. Brendan, while the Sabres topped the Lady Royal Lions in kills and digs, according to MaxPreps.
Playing a tough St. Brendan club doesn't phase the ILS girls, however, as they look to make a dynamic statement victory to add to their prolific 2020 campaign.
"We know how important it is to stay healthy, work on our own flaws, and prepare for a tough challenge," Marquina said. "We're putting in the work everyday; perfecting plays, improving our skills, and building our communication. We know that this is the furthest any volleyball team has made it in Lasalle history, and we're definitely not taking it lightly. Our motivation comes from within, and we can't wait to push it as far as we can."
If the Lady Royal Lions defeat St. Brendan on Tuesday night, they would potentially host the Regional Championship game on October 31st at 2 PM.
About the Contributor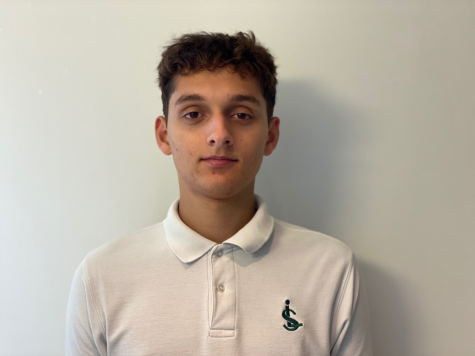 Michael Yero, Writer
Michael Yero is a Senior at ILS and is enrolled in Journalism 1. A varsity basketball player, Michael enjoys writing about sports and sharing people's stories.