Amusement Parks Cancel, Alter Halloween Traditions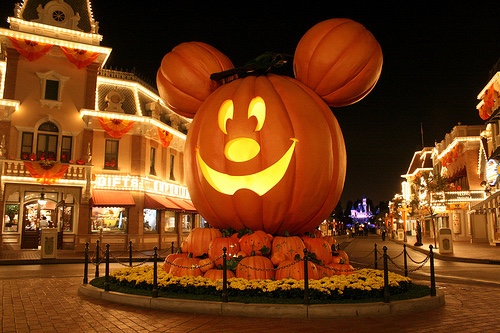 Parks like Disney World and Universal Studios have toned down their yearly Halloween traditions, due to COVID-19. Events like Mickey's Not-So-Scary Halloween and Halloween Horror Nights have been canceled or scaled back considerably due to Coronavirus concerns.
These events usually draw thousands of people to the parks, generating millions of dollars in revenue for the parks. The celebrations normally involve things like parades, haunted houses, dressing up, and decorating, but, due to COVID-19, having more people crowd the parks is not the goal.
Senior Natalia Garcia attended Halloween Horror Nights last year and had been looking forward to going this year.
"I went last year and planned on going this year, but I wouldn't go to the parks just for 2 haunted houses, it's not worth it," Garcia said.
Two haunted houses at Universal Studios are the only alternative offered in place of the usually all-senses-included Horror Nights. Actors are separated for spectators through plexiglass, a new way to experience old traditions. Universal Orlando's Halloween experiences, including the two all-new haunted houses, will be available on select dates through November! While previously billed as a limited-time experience, the frightful festivities have been extended.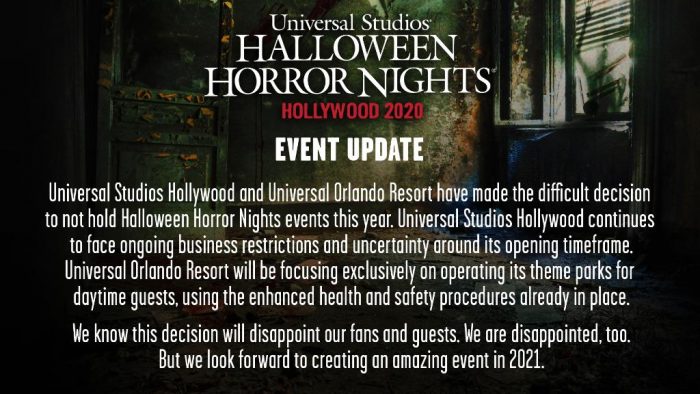 Disney continues to have COVID-complaint rules and Halloween decorations, but no planned celebrations. While it will be done without the popular after-hours Halloween party, there is a bit of an upside for anybody who might consider visiting the resort this fall, as for the first time, adults will be able to fully embrace Halloween and wear full costumes inside the parks during normal hours.
In announcing this year's Halloween plans Disney has stated that during the official Halloween season, which will run at Walt Disney World from September 15 to October 31, adults, as well as children, will be able to wear costumes in the parks at any time. Full face masks will still only be allowed for guests younger than 14, but anybody will be able to dress up from head to toe in a costume, which is a pretty significant change.
There are usually some allowances made for adult guests visiting Halloween themed events like Mickey's Not So Scary Halloween Party, but due to the new safety procedures in place at Walt Disney World, that event, which tends to bring crowds, has been canceled for 2020.
As the year goes on, we find ourselves at loss for our traditions and normalcy. But things like Universal's safe haunted houses make us realize that although watered down, our celebrations are still happening.
About the Writer
Eliza Lee, Writer
Eliza Lee is a senior at ILS this year and is taking Journalism 1. Eliza is involved in the Drama program and enjoys baking for her friends and family.