JV Girls Volleyball Season Recap
After a short season, the JV Girls Volleyball team's season has come to an end. Their last game of the season was on October 20th and it was against St. Brendan. Beforehand, the girls practiced about 6-7 times during the season due to the shortness of the season. 
"The girls did a fantastic job! They remained committed and focused, even when it seemed like we weren't going to have any games at all," said Ms. Cuesta, the team's head coach, when asked about the season. 
The girls remained resilient throughout the whole season, even it seemed like there wasn't a light at the end of the tunnel. Their main setback was the little time they had to practice due to COVID-19.
"We had to go off the little practice we had together and some how make it work. Even though we had a short season, I think that we formed an amazing chemistry that helped us bond on and off the court," said freshman Miranda Dunbar. 
The girls were still able to have a successful season despite the setbacks and get the most they can out of it. 
"We really came together as a team despite the short schedule and the inability to train together during the summer," said captain Caroline Juara. 
However, the girls are definitely already thinking about next season. They hope that the Covid situation improves so that they could have a longer season with more practices. 
"I feel like we were cheated out of memories and wins, but we had a season, and I can't complain too much after stating that fact," said Ms. Cuesta. 
Although the season was bitter sweet, the team is happy just to have a season. Hopefully the girls can have a longer season next year.
About the Writer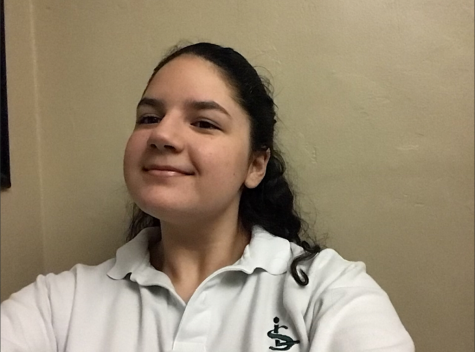 Victoria Betancourt, Writer



Victoria Betancourt is a junior at ILS this year and is enrolled in Journalism 2. Victoria is an ILS cheerleader and enjoys covering the Entertainment section for the Royal Courier.