Sophomores Celebrate HOCO Week
Immaculata-La Salle's Class of 2023 puts in their best efforts to celebrate the 2020 Homecoming Week. 
On the week of November 2nd-6th, ILS held their annual homecoming week for both virtual and hybrid students. ILS sophomore virtual and hybrid students engaged in this years activities and had fun while doing so. This year's theme for each class was music genres. The sophomore SGA board chose country music for their class. 
To get things started off, students were asked on Monday, to come on campus wearing green and gold or wear those colors on zoom. 
"Monday was the least anticlimactic day at school because there was nothing going on, but it all went upwards from there on," sophomore Brianna Davis said.
On Tuesday, November 3rd, students participated in Color Wars. The sophomores were assigned to wear orange this year. From orange tutus, to orange hats, the sophomores were not shy to show their class spirit. Throughout lunch country music was played on loud speakers for students to enjoy. 
"The country music playing throughout lunch made me feel like the sophomores weren't the forgotten class after all," sophomore Alfonsina Santucho said.
On Tuesday and Friday, all students proceeded throughout their day as normal, but when F block came around all grades were called down to go to the track. Once students were down there, members of SGA distributed powder that was colored according to each students assigned grade color. On the count of three, sophomore Marlon Marin launched his orange power in the air. 
Marin mentioned ILS in color was his favorite homecoming activity last year, so he's really happy students they were able to participate in it again this year despite of all of the other COVID-19 restrictions made this year.
About the Writer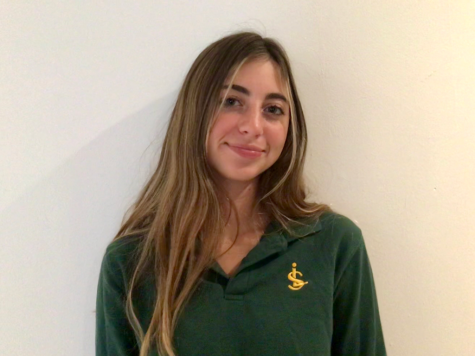 Holland Ramos, Writer
Holland Ramos is a sophomore at ILS this year and is currently enrolled in Journalism 1. Holland enjoys listening to all types of music and is interested in pop culture.