Girls Volleyball sweeps Pace in three-sets
ILS Girls Volleyball pick up 1st win of the Season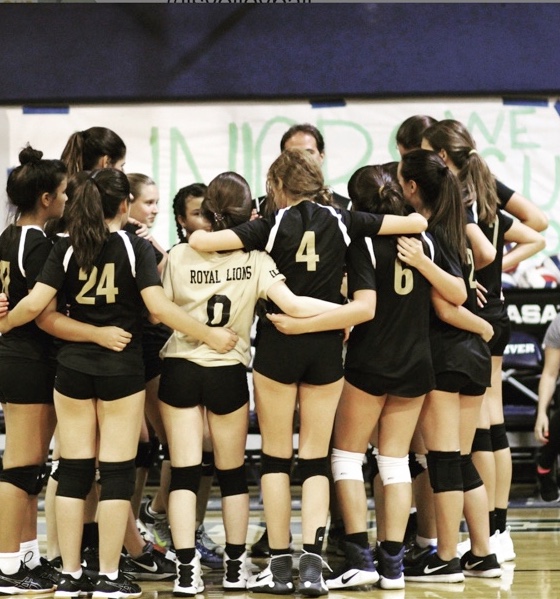 Last Thursday, the ILS girls volleyball team defeated rival Monsignor Pace High School in straight sets, 25-15, 25-18, 25-8.
Both the varsity and junior varsity teams squared off against Pace, and both teams came away with the victory. This was the first win of the season for both teams.
Varsity was lead by senior Andrea Fonte, who notched eight kills and one serving ace. Sophomore Samantha Santiago picked up six serving aces. Senior Isabella Falero added five kills in the match.
Freshman Angelina Cambo and senior Madeline Canata each registered four kills. Canata also added seven serving aces.
"I feel like we all really came together as a team to get this win," said Canata. "Without each individual player, we couldn't have done so."
The team as a new head coach this season, Danny Saladrigas, who had been an assistant on the staff that last several years. Ms. Maria Cuesta has taken over as head JV coach and remains an assistant on the varsity staff.
Senior captain Mikayla Sanchez-Torrelio is looking forward to working with the new staff.
"The coaching staff has been amazing," said Sanchez-Torrelio. "They have pushed all of us to limits we didn't even know existed. I give all the credit to the coaches on how much every single player has greatly improved. I can't wait to see our team's improvement by the end of the season."
The JV team also defeated Pace on Thursday.
Sophomore Sophia Moreno-Bo picked up five aces and registered two kills and two digs. Sophomore Haily Posada also had five aces. Sophomore Daniella Fernandez registered four aces, four assists and four digs.