ILS Football: 2020 Season Recap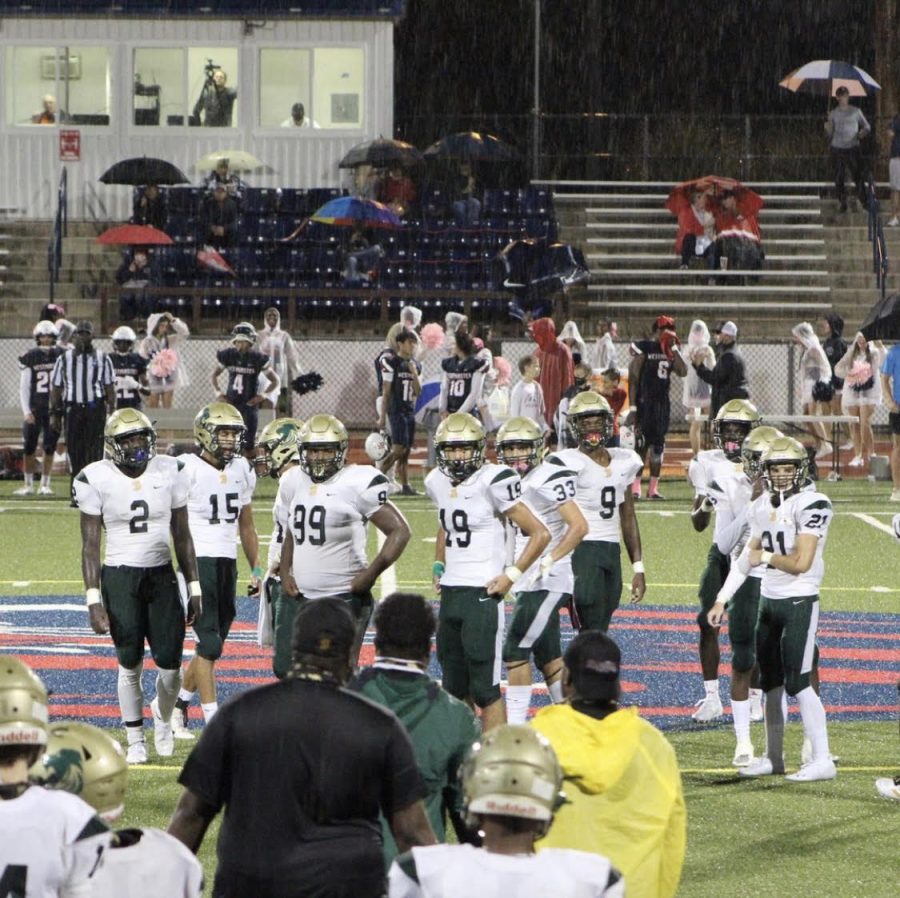 Coming off their best season in three years, the 2020 Immaculata La-Salle football team had high expectations in coach Helder Valle's second year.
With a 4-6 record in the rearview mirror, ILS showed promise even though they left a whole lot to be proven. And the Royal Lions were challenged early, with COVID-19 holding them back from practicing until August 23rd.
They opened the season at St.Brendan with a new quarterback at helm in junior Daniel Reboso Jr. Both offense and defense played a role in taking a 16-6 fourth-quarter lead, but inexperience led to a mental lapse which would cost them the game. However, it wasn't long until things got going.
ILS was once again on the road against a Westminster Academy team that had finished 9-2 in 2019. Though both teams notched two interceptions in the match, the Royal Lions' run game would propel them to victory. Junior Jarrod Carr, a transfer from Miami Beach High, gained 232 rushing yards and two touchdowns on 28 carries in the 34-2 victory. Junior Jude Servius added 11 carries for 111 yards and two touchdowns.
Through two games, ILS had found its mojo on offense. Their rushing unit had combined for 338 rushing yards and five touchdowns. And behind Carr's total of 320 rushing yards on 44 carries, he was on pace for 1,120 rushing yards, which would've been the most at ILS since Draquan Jones rushed for 1,089 yards in 2016.
The Royal Lions dominated in their home opener with a 30-8 win over Mater Academy which was guided by a 318-yard and four rushing touchdown performance. And in order for ILS to notch its first three-game winning streak since 2016, they had to face off against Belen Jesuit.
The Royal Lions hadn't defeated Belen since 1997, and that was officially a JV game in the first year of ILS's new football program. Yet for 39 of the 40-minute game, it appeared as if that losing streak would come to an end. But with 27 seconds remaining, an absolute prayer of a pass to the endzone was tipped by one of three ILS defenders in the vicinity, falling into the hands of a Belen receiver who sealed a 10-8 loss for the Royal Lions.
ILS showed no signs of slowing down, as they bounced back from the heartbreaking loss with a 42-0 shutout over Somerset Academy South Homestead. The exceptional performance came in part thanks to the culture that Valle has instilled in the program which urges players to focus on doing the little things right.
"The three things I ask for are attitude, effort and commitment," Valle said. "I tell them that if they provide those three things every single day, then we'll be successful."
ILS dropped its next game, a road match at Pine Crest. The defense held the Panthers to just 21 points, but the offense couldn't get anything going, as they were scoreless. The Royal Lions doubled down on their outing, closing their regular season with a 27-0 road shutout over conference opponent North Broward Prep.
ILS's defense, which gave up 40 points in three different occasions last season, turned to D'Andre Mickens to be the team's new defensive coordinator. In his first season, Mickens' unit held five of its seven opponents to 10 points or less, giving up over 20 points just twice this season.
"Coming in his first year as a defensive coordinator, what he's managed to put together with no offseason has motivated the guys to believe and execute," Valle said.
Junior Eric Islami led the Royal Lions in tackles with 50. Freshman Jaylen Morris was second in tackles with 41, and sophomore Dairo Melendez was third with 38. Junior Vashaud Williams and senior Kama Jackson IV both added 37.
Melendez, who was in the line of fire for the entire season, recorded five tackles for loss and three sacks in his sophomore campaign. Jackson added three tackles for loss and three sacks.
"Dairo is a very talented centerpiece in our defense that helps us with a lot of the success we have had," said Mickens. "He does a lot for this team from taking on double team blocks most of the game to playing special teams and going on offense and blocking. He's a leader in all aspects of the game and we are looking forward to seeing him continuously grow."
Though ILS had just one multi-interception player last year in Islami, it had two in 2020. Sophomore Demetrius Johnson and Morris both garnered INT's this season. Islami and freshman Charquez Lee both had one.
On offense, Carr became the first Royal Lion to notch over 1,000 total yards since Deondre Dozier gained 1,108 in 2018. Of Carr's 1,044 total yards in just seven games, 904 came through the run. He also scored eight touchdowns in 2020.
"This season has been very good for me as an individual," Carr said. "It's my best high school career stats so far. I feel as if as a team the season was great as well; although, we lost games we were supposed to win."
Servius also played a tremendous role in ILS's rush offense which totaled 1,325 yards. He rushed for 296 yards and four touchdowns. Lee registered 87 rushing yards and two scores.
ILS's pass offense saw Reboso, the starting quarterback in Week 1, play in just three games due to injuries, accounting for 251 passing yards, one touchdown and an interception. Sophomore Preston Landry stepped up and held a 4-1 record as a starter, notching 484 passing yards, two touchdowns and five interceptions.
Johnson, who also led ILS in interceptions, had the most receiving yards this season with 271. Junior James Brill also racked 14 receptions for 205 yards and two touchdowns.
Ultimately, the Royal Lions send off a group of seniors — Ruslan Asher, Jeronimo Canedo, Andres Davila, Eitan Grimberg, Jackson IV, Sebastian Lopez, Alexander Munoz, Yaniel Rodriguez and Kai Vlaun — which helped ILS accomplish its first winning season since 2016, when the team went 7-3 under then head coach Matt Dillon.
"I'm thankful and grateful for their sacrifice," Valle said. "I know they'll be successful because they're resilient and they have grit."
The Royal Lions will have 12 seniors — Brill, Williams, Carr, Anthony Castillo, Gabriel Diaz, Cesar Cartaya, Islami, Reboso, Luis Borden, Daniel Vega and Joaquin Macia — next season, as they continue to turn the tide and develop a winning culture at ILS through daily study hall meeting and off-season workouts.
"We want to stay busy, especially during this time that things are virtual. So we just want to remain active and do what we do."
About the Writer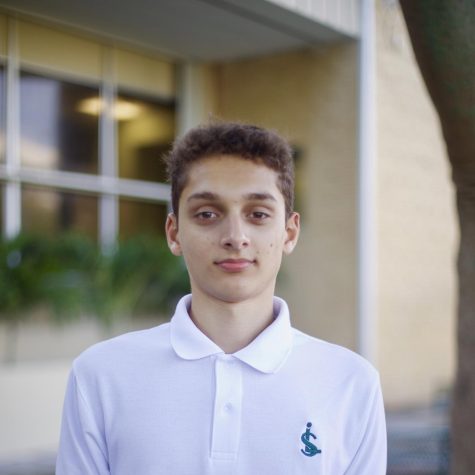 Anthony Yero, Co-Editor-in-Chief



Anthony Yero is a senior at ILS and is enrolled in Journalism 3. Anthony enjoys covering the Sports beat for the "Royal Courier" and looks forward to a career in journalism.