A Brief Overview of Safety Precautions at ILS
This past weekend, ILS students received an email reviewing what materials are required for school concerning COVID-19. The safety precautions are particularly aimed towards hybrid and transfer students. Here is a summary of the information included in the email.
When students first enter the ILS campus, their temperatures will be taken while they remain in their cars. As students arrive, they must remember to complete the safety app survey. Students who have not yet registered for the safety app can refer to the email sent out by Ms. Varese last Friday.
The processes of pick-up and drop-off have also changed to reflect ILS's practicing of social distancing. Freshmen and Seniors will report to the front of the cafeteria. Juniors and Sophomores will report to the track.
Concerning materials, students must wear a mask that correctly covers their face. Students are to bring a clear bag, charged ipads, and headphones.
They are also encouraged to bring their own water bottle and snacks because of the vending machines and water fountains being out of service. However, there are contactless machines to fill a water bottle.
ILS has added arrows around campus for students and faculty to follow so that they can remain socially distanced and avoid traffic on the stairs and walkways. These walking paths can be found in a link to a video attached to the email.
"I think La Salle really took their time in organizing the pathways and COVID precautions well," said Valentine Guerrazzi, a junior at ILS. " It does take a bit longer now to walk from class to class but that is expected and they give us an extra 5 minutes in between classes."
The changes made this year have been effective in maintaining social distancing at ILS.
About the Writer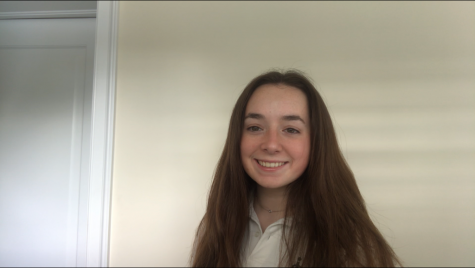 Mia Castellon, Writer
Mia Castellon is a junior at ILS this year and is enrolled in Journalism 1. She loves art and photography.