Justin Bieber New Years Concert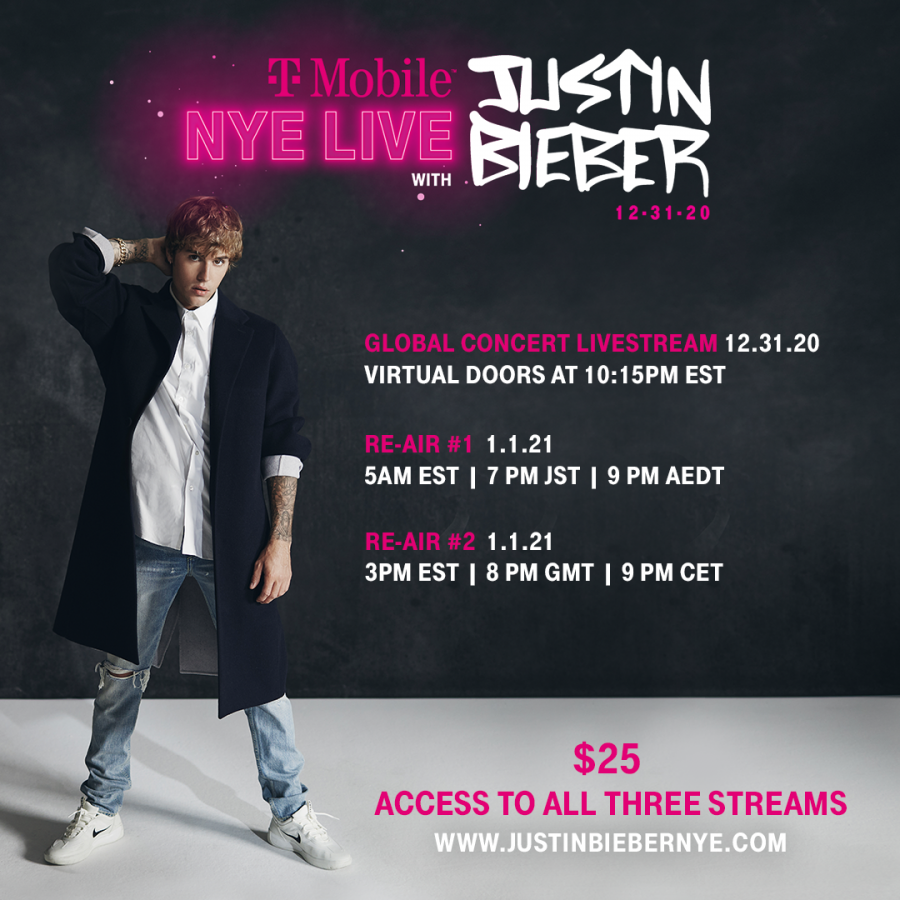 On the verge of New Year's Justin Bieber was set to perform for the first time in years at The Beverly Hilton hotel in Los Angeles, California.
"T-Mobile Presents New Year's Eve Live with Justin Bieber" streamed live on Dec. 31 and heard live versions of Bieber's classics like "Sorry", "Baby", "What Do You Mean", "Love Yourself", "Holy", "Intentions", and the first ever live performance of his brand new single "Anyone."
The pop star performed on New Years Eve through a livestream, which meant everyone would be able to watch him sing from the safety of their own home.
The tickets to his livestream were free to T-Mobile customers and for everyone else the price was $25 dollars.
However, some fans weren't able to join the livestream because there were some many people in the website that it glitched.
"I was so excited for the concert to start and it was 10:15pm the time it was supposed to start and the livestream website completely crashed so I was obviously upset because I'm not a T Mobile customer so I actually paid to watch it and I couldn't," said senior Alessandra Fernandez.
Other fans were able to watch Bieber perform live after 3 years and loved it.
"OMG I literally couldn't believe Justin was having a concert on NYE I'm a T-Mobile costumer so the tickets were free and wow the concert was simply amazing every one of his songs are so good I loved it," said senior Charlize Ramos.
Senior Andrea Vasquez thought that Bieber sounded much more mature.
"As soon as he started singing the first song I already thought his voice was completely different and more deep which fit in really well with all his old songs. I loved it when he sang "Baby" because his voice is so much deeper that the song sounded better," she said.
Bieber ended the concert with his new single "Anyone" which left fans with mixed reactions.
"I hate his new song it sucks and honestly I haven't liked any of the songs he's been dropping expect for "Monster" with Shawn Mendez. I thought "Anyone" was going to be an uplifting song but turned out it wasn't," said senior Lia Sarria.
"I think his new single "Anyone" was amazing and I definitely thinks it's about Hailey. This song really shows how much Hailey has changed Justin for the better and that's why I love it," said senior Justina Santucho.
If you missed this concert and would like to watch it you can go to T-Mobile's website and they have it there for all to watch.
About the Writer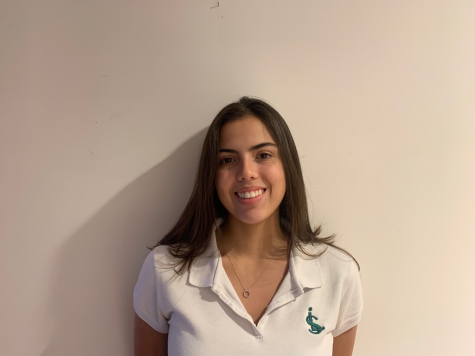 Marjorie Amaral, Editor



Marjorie Amaral is a senior at ILS this year and is enrolled in Journalism 3. Marjorie enjoys covering the Entertainment beat and Campus Life.