A Historic Inauguration
This Wednesday, January 20th, Joe Biden became the 46th president of the United States. President Biden, along with Vice President Kamala Harris, were sworn in in front of the U.S. Capitol, located in Washington D.C.
This year's inauguration was unlike any other due to the unique circumstances. The two main factors impacting the nature of the Inauguration this year are COVID-19 and the events of January 6th, when a mob of Trump supporters raided the Capitol building in an effort to overturn election results.
Because of COVID-19, there was no inaugural ball. Instead, there was a program hosted by Tom Hanks. At the Inauguration itself,  there were performances by Lady Gaga and Jennifer Lopez, as well as a poetry reading by Amanda Gorman, who is the nation's first National Youth Poet Laureate.
Gorman, 22, was the youngest person to deliver an inaugural poem. You can watch her performance or read the text. Her poem "The Hill We Climb" might have been the highlight of the day's proceedings.
Biden's inauguration is considered historic because Kamala Harris became the first woman to be Vice President of the United States.
"I'm excited for Kamala," said Katrina Diaz- Balart, a junior at ILS.
Harris became the first Indian American and the first African American woman to ascend to that high of an office.
"I'm happy there's going to be a female VP and I hope she does a good job," said Maria Meyer, a junior at ILS, "and that there's a peaceful transfer of power after all the riots."
The Inauguration was available on all major networks. The special will be available on ABC, CBS, CNN, NBC and MSNBC beginning at 8:30 p.m. It can also be streamed on multiple platforms such as YouTube, Amazon Prime Video, and Twitch.
ILS streamed the Inauguration during all lunches and many teachers streamed the historic event during G block.
About the Writer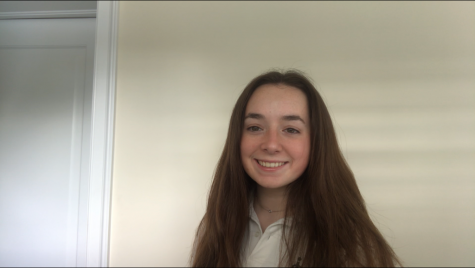 Mia Castellon, Writer
Mia Castellon is a junior at ILS this year and is enrolled in Journalism 1. She loves art and photography.