I'm Right You're Wrong: 2020's Best to Worst TikTok Songs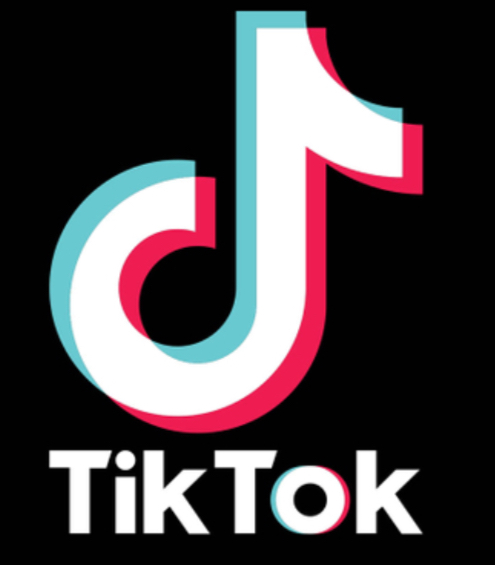 Here's a recap of 2020's most popular TikTok songs.
10.) Laxed (SIREN BEAT) – Jawsh 685   
Every time I hear this I feel like I'm going to go into anaphylactic shock. This song is so irritating I am allergic to it. If you play this song near me I will pull out an Epi-Pen.
9.) Potential Breakup Song – Aly & AJ
Girl, cry about your breakup somewhere else. Aw he took too long to call? Boohoo. People are dying, Kim, and you're worried about some guy who didn't call you on your birthday? Boohoo. At least make the song slap after it's been played over a hundred million times.
8.) Lottery – K Camp
"I associate this to when Charli Damelio first blew up on Tiktok and how this was the "hardest" tiktok dance to learn," said senior Charlize Ramos.
Y'know, I never did learn how to do renegade. This song is alright but it's nothing extraordinary. I'm also mad I never learned renegade. 
7.) Whole Lotta Choppas – Sada Baby
This is where the songs start to get j u i c y. I have listen to all of these over a hundred times, but this song is where it starts to get good. It's the emphasis on the first and third beat for me because like AWOOGA. Every part of this song is just entertaining AND catchy.
6.) Dreams – Fleetwood Mac
Some of y'all have never listened to Fleetwood Mac before this one song. And it shows. I am y'all. This song is just so vibey, it makes me feel like I'm the cranberry juice inside Dogg Face's Ocean Spray bottle.
This song is fantastic, but seriously, listen to more Fleetwood Mac, the rest of their music is like this times ten.
5.) Stunnin' – Curtis Waters ft. Harm Franklin
ICE ON MY–ICE ON MY NECK—COUNTING UP THE CHECKS.
I love this man and I love this song. The instrumentals are just fantastic, and the extra sounds in the background syncing up with the beat and the instrumentals? Beautiful touch.
4.) Say So – Doja Cat
Ok ok ok, Hear me out.
Doja Cat's reputation isn't so hot because of- well- this article isn't about that. But nonetheless, her music is God tier. Her vocals are like a piece of caramel candy. The same way those fall apart in your mouth, her lyrics and music fall apart in my brain. Not my ears. 
My brain. I literally feel it in my brain. It is that good.
3.) Savage – Meghan Thee Stallion
Girl, I cannot dance, but I can AGGRESSIVELY shake and thrash my head around to this song. I want to roll my windows up and blast these on my speakers while I zoom by people on the highway. This is the song to pull out your best outfit to, people! Meghan is a god. She lit rah lee tramples over Doja Cat a million and one times. 
2.) Supalonely – BENEE ft. Gus Dapperton
"This song makes me feel like I should get up and start dancing," said sophomore Taylor Jordan.  "One quality of the song that stands out to me are the instrumentals because it's very upbeat, while the artist is looking fun at herself through the lyrics, calling her self a "loser" and "lonely."
This song makes me feel so seen by someone as gorgeous and talented as BENEE. Is it overplayed? Yes, and so is every other song on this playlist.
HOWEVER, it doesn't make me want BENEE to trample me any less. This upbeat anthem about dealing with your own issues really just makes you want to dance in your mirror and sing to yourself. Appreciate yourself y'all, there's better fish in the sea. 
1.) Prom Queen – Beach Bunny
The best part about this song is that they take a very serious topic, and they turn it into something catchy. Something you can relate to while still keeping in mind the topic. Body image and eating disorders are a really big issue, and the fact that they turned this emotional topic into a really good song is just amazing.
It really just went from BENEE just straight up trampling me to serious analysis of music. But hey, anything goes when I force my opinions regarding music onto strangers cause in the end,
I'm right.
You're wrong.
About the Writer
Victoria Sosadias, Writer
Victoria Sosadias is a sophomore at ILS this year and is enrolled in Journalism 1. Victoria enjoys being a part of the ILS Royal Lion Band and making music. She hopes to pursue a career as a musician.