The Upcoming Feast of Don Bosco
Friday January 29, the ILS community will be celebrating the Feast of Don Bosco. This is a very eventful, day for the ILS family, and it's done in connection with the Feast of Don Bosco, which is January 31st.
Don Bosco inspired a whole lot of people around him to work for the less fortunate. The Salesian family is nothing but a movement of people from all walks of life who want to do good for the young with the charism of Don Bosco.
Don Bosco had a great admiration for St. Francis de Sales. He admired his joyful, optimistic spirituality and, because of this, he chose him as patron of the congregation. He wanted all of his followers to be filled with the spirit of St. Francis de Sales.
The Salesian Oratory model is home, school, church, and playground. Home is where young people can feel welcome, safe and peaceful. School is where life skills are learned. Church is a place of prayer and spiritual development. Playground is where fun and joy celebrate life.
At ILS, Don Bosco's Salesian Oratory model animates campus life. The school actively and regular engages its students in unique activities that relate to the Oratory model. This is why we celebrate Don Bosco Day. It's a day of excitement and celebration, and really the day that sets ILS apart from other high schools.
The ILS community celebrates Don Bosco Day with many fun filled activities for staff and students. The day is started off with a school wide mass, and continues with many games, delicious food and enjoying each other's company. ILS's sisters school in Naples, St. John Neumann, would often send their students in buses to Miami for this celebration.
This year, however, we will be celebrating a little differently. Because of COVID-19 concerns, only the Class of 2021 will be on campus for the Feast of Don Bosco. The rest of the school will be celebrating virtually.
Class of 2021 is being brought on campus because it will be celebrating their final Don Bosco Day. The seniors will be together creating memories one last time, even if they are a fully virtual student.
"I'm so excited to spend our last Don Bosco day on campus with everyone. This has been my favorite day of the year since I was a freshman, and I'm glad I can enjoy it one last time," said senior Lauren Alvarez.
Hopefully, the 2021-22 school year will see a return to the full celebration of Don Bosco Day on campus, with the entire school community enjoying a day that Don Bosco himself would have delighted in.
About the Writer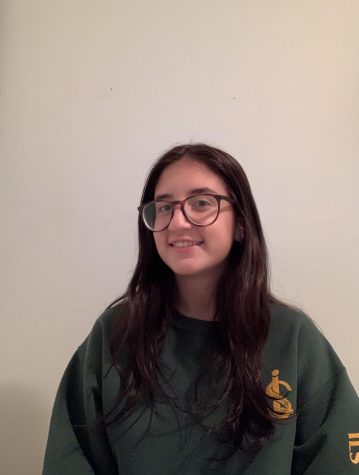 Alexandra Soler, Writer
Alexandra Soler is a senior at ILS this year and is enrolled in Journalism 1. Alexandra enjoys writing about current events, and works with the Guatemala Maya.