Seniors Talk About Traveling Post COVID
As the world begins to reopen, traveling for the future will look quite different from what we were used to, and this is what we are to expect: great deals on flights and hotels, sanitation and hygiene will be everyone's top priority, and more safety protocols.
Many people have not been able to see their family or friends in months since the crisis hit, which has caused zero traveling and many quiet birthdays/holidays.
"I miss my everyone, not only my family but also my ILS community," said senior Valeria Pinzon, "I hope that we can all be able to have fun as the united school that we are."
There are many questions that travelers desperately want answers to for when they will be able to travel again, but there are a few things you should know before booking a trip.
Research your Destination
Some places have reopened such as countries in South America, Asia and several islands throughout the Caribbean, along with the Bahamas, Bermuda, Antigua and Barbuda, and the Cayman Islands.
Many countries also require you to quarantine before being able to explore so please make sure you take the proper precautions before traveling.
"A lot of places are closed and shut down so checking where your going before and like looking at the restrictions would always be a good idea to take a look at," said Senior Sofia Nunez.
Some countries borders have remained closed which has cancelled many flights, so do your research before booking!
New Traveling Policies
They're are also many new and updated airline, cruises, and hotel/home rental cancellation policies that you need definitely need to look at.
"I think there's going to be a lot of new policies and rules for certain things that are definitely going to help everyone stay safe and healthy while traveling," said senior Charlize Ramos.
Airline Policies
Airlines have completely stopped flying to certain flight routes so you may need to do connecting flights, but at least you get to see a new place for a little.
And almost every major airline has cut their change fees, which no longer charges travelers fees for all standard economy and premium cabin seats.
"I think it is going to be safe because I know if I travel that I am going to take the right safety measure in order to stay healthy. I also think that like airlines and hotels have to keep everyone safe because these people's health is their responsibility," said Nunez.
Cruise Line Policies
Cruise lines have always had strict cancellation and rebooking policies but, due to the pandemic, many cruise lines have relaxed in understanding for the travelers.
They also need to work hard to clean up their image after their bad influence of persuading people to travel for less than half of the original cost in the middle of a pandemic!
Places to Stay
Rental homes and hotels such as Airbnb's and The Marriott have had to place safety restrictions in order to keep their guest safe, but it is different depending on where you stay.
"I expect that there is going to be a huge amount of cleaning everywhere (in hotels and airlines), everyone wearing masks, and everyone taking the proper precautions in order to stop the spread," said Pinzon.
Hotels have had major discounted rooms, offering reward points on bookings, and so much more to try to attract travelers.
Although traveling may not ever be the same as it once was, we will soon be able to get on a plane and explore again.
About the Writer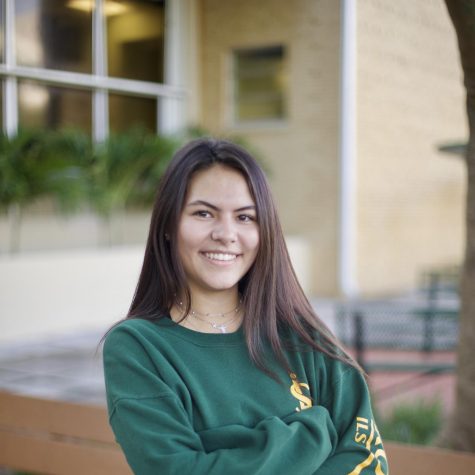 Bianca Sanz, Writer



Bianca Sanz is a senior at ILS this year and is enrolled in Journalism 2. Bianca enjoys fashion and videography. She also loves writing about entertainment.