ILS Girls Soccer Extends Streak In Win Over Mast
The Immaculata-La Salle girls soccer team hasn't lost a match to crosstown rival MAST Academy since 2013. And a second-half goal by junior Dianna Prieto notched a 1-0 victory and extended ILS' dominance over MAST to seven years.
Prieto's game-winning goal came in the 56th minute and was set up by a load of accurate passes along the midfield and was placed with a diagonal pass by sophomore Nabila Osman.
"We really wanted to win this game," Prieto said. "Our energy was there during the game and we were determined. We really wanted it and I'm happy we won such an important game in the season."
The Royal Lions (4-6-2) came into the match having lost two of their last three games, falling by over three goals to Lourdes Academy and Cardinal Gibbons, and tying to Doral Academy. The slow start to the 2020-21 season could very well be a product of adjusting to the coronavirus pandemic, which has disrupted the traditions that the girl's soccer program has built.
"This season's biggest obstacle is being able to bond and spend extra time together," ILS head coach Anthony Vuono said. "We weren't able to have our annual team retreat. That's what the program is built on: the relationships and the love that the players have for each other, the school and the game of soccer.
"The more opportunities we have to play, the better we get. It may take us four to five more games to get to our best, but we know when we are at our best we can beat anyone."
ILS, which finished 5-9-2 last season, has recorded wins over Coral Shores, Slam Academy, Gulliver Prep and MAST this season.
"We have come a long way with everything going on," senior Sabrina Sousa said. "Covid has brought us many challenges which have brought the team closer believe it or not.
ILS defeated MAST Academy last season and did so twice in the 2016-17 and 2017-18 seasons. They tied 1-1 in 2019. Throughout the past seven seasons, ILS has outscored Mast 28-6.
"It feels great, especially as a senior," Sousa said. "I'm glad to say we kept that tradition of beating our rivals and I hope it continues.
ILS has three seniors on their roster — Sousa, Erika Austin and Andrea Ulivi. And each of them have the same goal: to win a district title and make it to the regional finals for the first time in school history.
"The goal for this team from the beginning has been to establish chemistry and use it to help us win games, which has certainly helped us throughout the season," Austin said. "We believe that our chemistry and desire to win definitely contributes to our success."
"The biggest thing on my mind is to continue playing our game by leaving it all out on the field," Sousa said. "Our goal is to win districts and continue moving forward to regionals and even states."
About the Writer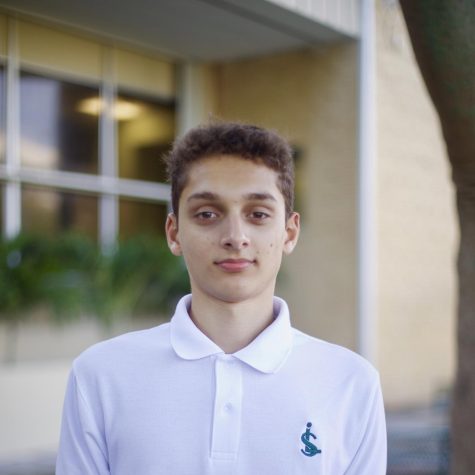 Anthony Yero, Co-Editor-in-Chief



Anthony Yero is a senior at ILS and is enrolled in Journalism 3. Anthony enjoys covering the Sports beat for the "Royal Courier" and looks forward to a career in journalism.