Taylor Swift's "Lover" Album is a Big Success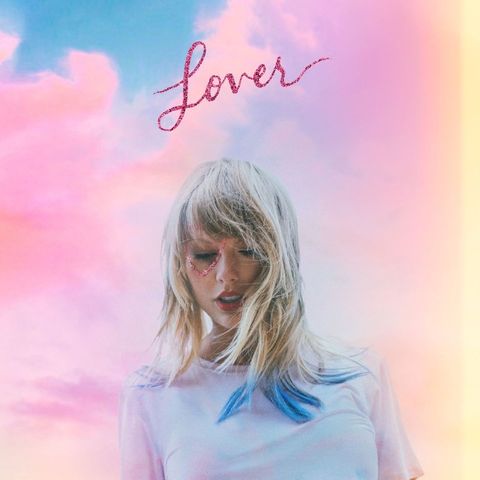 On August 23rd, Taylor Swift released her latest pop album, titled Lover. Since then many responses from her fans and reviewers have come out, the vast majority of them positive. 
So far, Lover is the top selling album of 2019, selling nearly a million copies before its release date. On Spotify, it also took up 14 out of the top 15 slots on the U.S. charts its first day.
The new album combines Swift's past genre with her new one, being a perfect mixture of country and pop. Lover features collaborations with the Dixie Chicks and Brendon Urie of Panic! at the Disco. If you like country there are some acoustic aspects, such as the songs "Soon You'll Get Better" and title song "Lover." In addition to this, if you like upbeat pop music you would enjoy "I Forgot That You Existed" and "London Boy." 
In her music, Swift also discusses social issues such as LGBTQ+ rights and sexism. 
"I think Swift now is really impacting our society with her new album because it's of loving yourself for you," states one of Swift's ILS fans in the 10th grade.
In the song "You Need To Calm Down," the artist discusses gay rights. In the music video, she has many people representing the LGBTQ+ community and ends the video with a message stating to sign the Equality Act, which summing up just states that everyone deserves equal rights. 
"I also think the new topics she's touched upon are really important especially in the 'You Need to Calm Down' video where it shows her defending the LGBT community and making amends with old 'enemies'," said another ILS 10th grader.
In the song "The Man," Swift discusses sexism and how men and women in the entertainment industry are treated completely different. 
"She is such a great role model for anyone to look up to," said the same fan.
Taylor Swift continues to attract many people to her music by giving a variety of sounds, lyrics, and vibes to the songs in the album. 
The album consists of 18 tracks and as the days pass, it becomes more well-known and successful. According to Billboard.com, on September 17th,  Swift announced the Lover Fest, a tour set to begin in the summer of 2020.