ILS Girls Basketball Season Ends In First Round Of Districts
With a chance to win their first district game since 2013, the Immaculata La-Salle Girls' basketball team fell just short.
The Lions entered Tuesday's 4A district 16 quarterfinal contest with a chip on their shoulder, taking on a St. Brendan team that defeated them earlier in the season. That said, they were without seniors Camila Corvalan and Ana Sol for that December 4th match, so hope was still in the air. However, a shaky start to the second half (outscored 3-17 in the 3rd quarter) was enough to move the Sabres past ILS, 56-31.
Coach Danny Arguello's second season as head coach ultimately ends with a 7-9 record, a 0.44 win percentage that tops any girls' team at La-Salle since 2017.
Although it wasn't the end goal wasn't where Arguello hoped his team would stand come the postseason, neither were the circumstances, with COVID-19 guidelines keeping his 2020-21 campaign nothing short of odd. Arguello believes fighting through that pressure signifies a step in the right direction.
"Considering all the adversity that my team faced, I'd say [this season] it was pretty successful," he said. "We finished the year one game under .500, but more importantly, players are understanding that more work needs to be put in order to be successful. If there's anything I'm proud of [this season]. it's the fact that there is a hunger to want to get better in this game for our team."
Arguello's group will graduate three seniors – Corvalan, Sol and Natalia Garcia, two of which had been part of the program for four years.
Corvalan, who ran the one spot for her entirety at ILS, concludes her basketball career averaging 7.3 points per game, totaling to 599 in that four-year span. As for Sol, she topped career-highs in points (7.4), rebounds (5.1), assists (1.3) and steals (2.1) as a senior, garnering a total of 300 points and 41 three-pointers.
"The seniors will be missed in terms of their leadership and experience," Arguello said. "The plan is to continue taking things day by day with the younger group and in time they'll have that experience to continue what the seniors started."
Likely leading the pack will be the triad of sophomores Cary and Mary Scheuerle and freshman Rachael Restrepo. All three saw productive playing time throughout the season and learned from Corvalan and Sol when it came to battling through hardship.
That'll be needed, with Arguello holding high standards entering year three.
"I don't see a reason why we cannot compete for a district title," he said. "During the offseason, we will address our weaknesses and the plan is to be ready to win the district next year, I'm not afraid to speak on it, that has been my goal since I first joined ILS."
About the Writer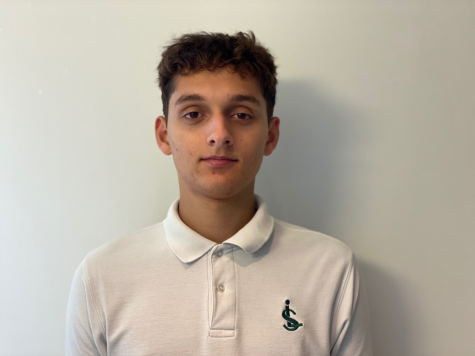 Michael Yero, Writer
Michael Yero is a Senior at ILS and is enrolled in Journalism 1. A varsity basketball player, Michael enjoys writing about sports and sharing people's stories.