'Framing Britney Spears' is the newest crazed documentary
Earlier this month, The New York Times Presents released a Britney Spears Documentary: "Framing Britney Spears" on Hulu. The 75-minute documentary sheds light on the star's ongoing censorship, a court-appointed legal guardianship where Jamie Spears, Britney's father, holds complete control over her assets, finances, and estate.
"Framing Britney Spears," directed by Samantha Stark and written by Liz Day, comes at a time when the whole world is watching one of the biggest pop stars fight for access to the money she has made over the past 20-plus years.
The New York Times Presents is a series of episode documentaries representing the great journalist from The New York Times. Each documentary features investigative reporting on some of the most recent pressing issues in a visual and unforgettable way.
New York Times Presents, in its first season, has featured episodes covering the healthcare frontline workers during the coronavirus pandemic, the killing of Breonna Taylor, the Australian bushfires, and the 17-year-old who hacked Twitter accounts of big names.
Spears' episode kicks off from the beginning of her career and just how far she has come. From singing in the Mickey Mouse Club, to her first record label, to the hit-maker, raking in endorsements and roles in film and television, Britney has always been a star from the day one.
In the early 2000s, she was a feminist diva that did whatever she wanted and where ever she wanted. She has had an evolving image and confidence that has influences millions throughout her career.
Throughout the episode, there are confessionals from her former assistant, former stylist, fan club presidents, lawyers, and archival footage from interviews with fans about their view on the star.
The documentary goes through the precise timeline of Spears' rise to worldwide fame and all the painful public breakdowns that led to the controversial conservatorship in 2008.
It explores the passionate fan base, Britney Army, is convinced Spears should be liberated from the conservatorship and her media's handling should be re-examined.
There are serious questions to be asked here is why is a successful and a high-functioning woman, who has performed sell-out tours and made millions through her music, under a legal arrangement intended for people who are 'incompetent'?
Overall, the documentary is an eye opener for the teen music industry and definitely a must watch.
About the Writer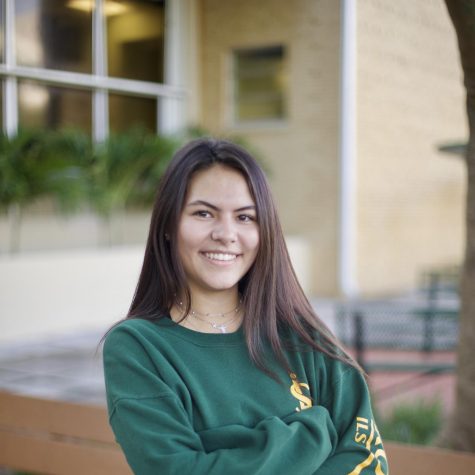 Bianca Sanz, Writer



Bianca Sanz is a senior at ILS this year and is enrolled in Journalism 2. Bianca enjoys fashion and videography. She also loves writing about entertainment.