ILS Sailing Races in their First Regatta Of 2021
On Saturday, February 20th, six ILS sailing team members made their way over to Ransom for their first regatta of the year.
Due to COVID-19 the sailing season was postponed by nearly five months, but they are now able to begin racing. To follow safety guidelines, many changes were made in order to keep everyone safe. Six of the eight team members were able to attend the regatta to follow capacity limits, and each team was kept at a safe distance.
The weather conditions on this day were partly sunny with morning temperatures at 62 degrees, warming to 72 degrees with NW winds from 10 knots with gusts up to 20 knots. The 18 high-school teams completed a total of 14 races.  
At around 8 AM, ILS juniors Brianna Ross and Mitchell Callahan were the first to race between 18 other boats. The two of them sailed out from Ransoms docks to the starting line. The wind was fairly light but picked up throughout the day. 
Ross and Calllahan had a good start to their first two races, but then had to pass on the boat to junior Justin Callahan and sophomore Caroline Caudron. 
During the long day of races, Justin Callahan and Caudron were faced with a confusion at the starting line, resulting in l-flagged start. 
The two were over the starting line but due to confusion, were not able to hear the judges boat, which resulted in a penalty of 18 points.
This was a set back for the team, but they were able to make a comeback and landed themselves a fourth place. 
"Towards the end of the day I was begging to get a little tired, but I'm pretty satisfied about the out come of the day," Caudron said.
The team has many more opportunities to walk home with first place this season.
6 out of 8 sailors on the team will be heading up to Davis Island, Tampa, on the weekend of March 6th for another regatta.
This regatta will be followed by the teams third regatta in Vero Beach, Florida, on March 27th.
About the Writer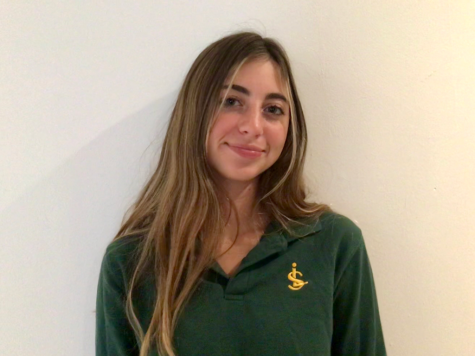 Holland Ramos, Writer
Holland Ramos is a sophomore at ILS this year and is currently enrolled in Journalism 1. Holland enjoys listening to all types of music and is interested in pop culture.