ILS Baseball with Back-to-Back Wins
The months-long hiatus is over the Immaculata-La Salle Baseball team, who will have finally have a say in their season.
Last year, Lions baseball was canceled just eight games in, with COVID-19 putting an end to all spring sports. That halted what was expected to be a memorable run for coach Nate Gomez's team, and a need to focus on developing his future.
Almost a year later, the Lions are back on the field.
Gomez's group opened their 2020-21 season with a 5-4 victory over Coral Shores. The trip to Tavenier featured a start for sophomore pitcher Nico Perez Salah, who struck out three in six innings while allowing two runs.
Senior Sebastian Paz led the way offensively, going 4-for-4 at-bat, including a double and a run. Captain Dominic Sorondo scored a run as well while hitting 3-of-4 at the plate.
Ultimately, a total of seven stolen bases, five runs in the bottom of the 5th inning and a save from freshman Nick Pichel earned them their first win in 355 days.
That said, the Lions' infamous 'La Leche' slogan was back.
"La Leche has been a tradition for the team for almost five years," Sorondo said. "It is important to us because it gives us a reason to come together and enjoy the win. Showing the young players we hope to keep the tradition alive.
"Having La Leche back feels great, he added. "Not only do we look forward to it, but many people at LaSalle enjoy it when we post."
The Lions traveled to Tamiami Park Tuesday to take on Doctor's Charter. And in walk-off fashion, the Lions were able to propel its first 2-0 start since 2018-19.
Paz led the way once again, going 2-4 with a double and the game-winning base hit in the bottom of the 7th inning with two outs. Additionally, junior pitcher Emilio Batista threw four scoreless innings while striking out six.
Sophomore Manny Oquendo picked up a two-RBI game-tying hit in the bottom of the 6th, as freshman pitcher Nick Pichel earned a scoreless top half of the 7th to get ILS the win.
Next up for ILS is another trip to the keys versus Marathon on Thursday, along with a Friday contest against Miami Northwestern at 6:00 p.m. An impressive start to the season won't only show on their record, but can offer a source of encouragement as the season progresses.
"The emotion behind the 2-0 start is the fact that we are underdogs," Sorondo said. "Our team is full of young but competitive people. We want to show everyone that we aren't here just to play. We want to win."
About the Writer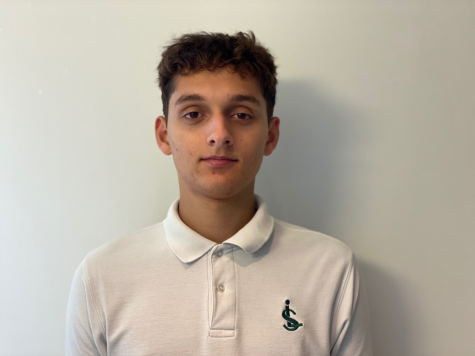 Michael Yero, Writer
Michael Yero is a Senior at ILS and is enrolled in Journalism 1. A varsity basketball player, Michael enjoys writing about sports and sharing people's stories.