ILS Baseball Season Preview
After a short and particularly uneventful 2020 season halted after eight games due to COVID-19, the Immaculata La-Salle baseball team is eager to for another shot at an aggressive run.
The Lions are washing off what was a 4-4 season, using their new youth, returning players and all-around depth to make things work.
Leading the way this time around is senior Dominic Sorondo, who was named captain of the team. Alongside his two other seniors – Sebastian Paz, Nick Perez – he'll be responsible for getting his guys focused and prepared for what's ahead.
"As a captain, I try to push everyone to be their best physically and mentally so we can be as ready as possible for the season," Sorondo said.
Per MaxPreps, ILS's 12-game schedule features four home games and eight away. Along with such, they'll be part of 3A District 15, a competitive group that features Florida Christian, Gulliver Prep, Ransom, SLAM Academy and Westminster Christian.
While the hunger to get back on track is there, recovering without last year's seniors in Justin Quintana, Damian Carames, Carlos Herrera and Max Guillen won't be easy. That unit was amongst the highest in categories like runs, hits, at bats and RBI's, so replacing such talent will take serious accountability and a competitive attitude behind the scenes.
"The message around the locker room is to give it our all no matter who we play," Sorondo said. "Our mentality heading into the season opener – Feb. 9 vs. Everglades Prep Academy – is to take it one game at a time and prove that we belong."
Back for his fourth year as head coach of ILS will be Nate Gomez, who owns a 24-27 record as such. He's been a vocal leader on all aspects of coaching, whether it be in the weight room, on the mound, or as a teacher to learn upon.
"Be present in the moment," Gomez said on the memo he's given his team. "With everything going on in the world, it's important for us to not take our time together for granted and make the most out of the time we've been awarded. Last year we were cut short due to the pandemic and we do not want to have regrets when it comes to how we approached getting better each day."
As Opening Day approaches, concerns on COVID-19 potentially haunting their season again looms. Still, Gomez hopes to take things on a slower basis en route to finishing their complete schedule.
"Uncertainty is everywhere this season, so being present in the moment is what we must focus on," he said. "Can't stress about what you can't control."
In the case of Sorondo, next Tuesday's contest will be his final first game, opening the door for his last opportunity at bringing a district title to ILS.
"Representing ILS means a lot to me because they've done so much for me," he said. "I would like to accomplish a full and great season with my boys one last time."
For now, ILS's entire season will take 77 days – not including the postseason. They're hoping that time can get them back on track.
About the Writer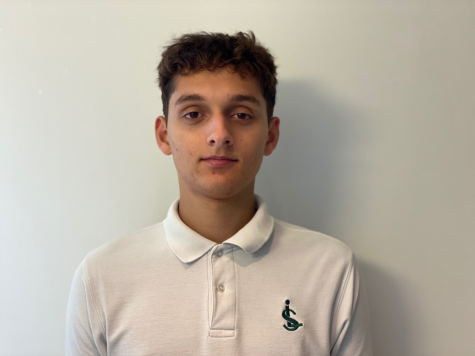 Michael Yero, Writer
Michael Yero is a Senior at ILS and is enrolled in Journalism 1. A varsity basketball player, Michael enjoys writing about sports and sharing people's stories.