Kim Kardashian and Kanye West Divorce in the Works
After seven years of marriage, Kim Kardashian, 40, has filed to divorce Kanye West, 43, due to "irreconcilable differences." Despite ending their relationship, Kardashian and West are seeking joint custody of their four children (North, Saint, Chicago, and Psalm), and are in the process of reaching a property settlement. 
West was diagnosed with bipolar disorder in 2016, and Kardashian has always come to his defense after manic episodes, and even modified their California mansion to be a calming escape for him. People speculate that their divorce might be linked to the difficulties that arose from this. 
Because both are extremely public figures, it's expected that the Kardashian-West split will be publicized, but many argue that the Kardashian family is taking that publicity too far by hinting at covering the divorce on their show, Keeping Up With the Kardashians. West is notoriously more private, and rarely makes appearances on the show, especially considering his mental state. 
Three seniors at ILS, Camyle Pliopa, Camila Casique, and Maria Castro said they found out about the divorce through sources and posts on Instagram. Both Pliopa and Casique noted that while they're fans of both Kardashian and West, the divorce "won't change that."
When reflecting on the potential broadcasting of the divorce, Castro said, "[i]t might be a publicity stunt," and that she, "feel[s] badly for Kanye due to his mental disorder." 
"Personally, I think this is a matter that should be dealt with in private," added Pliopa. She continued by noting that, "[i]f this were to be broadcasted, it should show how mental health truly impacts not only you but those around you." 
Thankfully, mental health is less of a taboo topic, and can be discussed more freely— in fact, discussing mental health is encouraged. When talking about something as trivial as a celebrity divorce, remembering the roots of the issue and taking the opportunity to discuss real problems is always important. 
About the Writer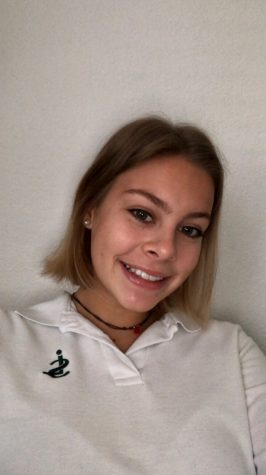 Lauren Fernández, Writer
Lauren Fernández is a senior at ILS this year and is enrolled in Journalism 1. Lauren enjoys reading and writing, and looks forward to contributing to the "Royal Courier."