ILS Lacrosse Making Strides
It hasn't been an ideal start to John Ierardi's first season as head coach of Immaculata La-Salle's Lacrosse team.
Starting 0-4 for a second consecutive year, Ierardi's made it his due diligence to keep the ambiance in the locker room positive, understanding that there's more to experience and learn from. He's riding with a team of 18 players – 10 freshmen, four juniors, three sophomores, one senior – some with little to no experience at the varsity level.
That said, it's been a learning curve for everyone.
The focal point of this season has been to grasp everything on the field, from a mental and physical standpoint. The prime of this group could come as early as next season, and having that experience together only makes them better.
"I don't think [our 0-4 record] reflects how the team's doing," Coach Ierardi said. "We're really young. We've dropped a couple of games I think we should've won, or at least been much more competitive with. The whole team is learning how to play, and we've made a lot of progress. Not only am I proud of the team and how they're doing, but I'm really hopeful for next season because we only lose one senior."
Part of the 2021 season has been adjusting to the loss of 12 seniors from last year. It's been the duty of the underclassmen to grow on their own leadership and perseverance.
"A lot of them haven't played before, so we're essentially like a JV squad playing at a varsity level," Ierardi said. "There's a learning curve, but what's nice is we have a lot of young athletic guys that are picking up the game really well. Skill-wise, I think we're close to where we were last year. I think we were a little better skill-wise just because of the experience, but we have a lot more time to develop."
For many of the players, it hasn't been easy to give it everything while falling short in a losing effort. Ierardi's put his trust in captain Oscar Eschegaray, a junior, to keep spirits high at all times.
"What I've been doing is leaving it to some players and designating," he said. "Our captain has been really good about keeping guys focused, keeping guys working on the weekends. Some of the older and still new guys are just keeping the mentality up, and I think it's important too to have players from other sports that know how to deal with losing games and keeping morale up. A lot of the credit goes to the players."
ILS will look to shake off the rusty starting Thursday, as they travel to Westminster Academy (0-2). The rest of their schedule is as follows: Coral Reef (3/23), Florida Christian (3/26) and St. Brendan (3/30).
About the Writer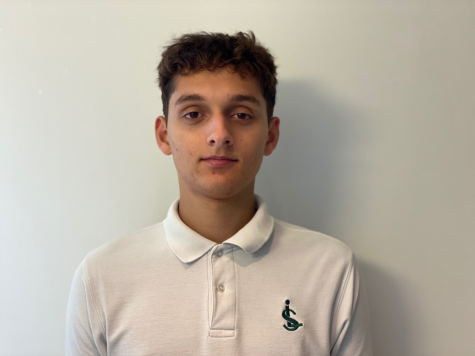 Michael Yero, Writer
Michael Yero is a Senior at ILS and is enrolled in Journalism 1. A varsity basketball player, Michael enjoys writing about sports and sharing people's stories.