Updates to Hybrid Students Next Quarter
With the 3rd quarter coming to a close, ILS principal, Sr. Kim Keraitis, sent a letter to parents informing them of some changes that are going to occur next quarter. 
The first change to occur is that freshmen will now be allowed four days on campus starting March 23rd. Currently, only members of the senior class come to campus four days a week. 
As a result of the addition of more people on campus, some classrooms will change. Students will be notified via email if the classroom has change for any of their blocks.
A survey was also recently sent out to sophomores and juniors who currently following a cohort schedule to have the option of either continuing to come to school two days a week or starting to come three days a week.
For yellow cohort students, they would come Monday through Wednesday. For green cohort students, they would come Wednesday through Friday. Meanwhile, virtual students will continue to have virtual access to classes and live streamed events. 
"Our stringent guidelines and safety protocols have been implemented and adhered to throughout the year, helping to gradually bring more students together on campus," said Sr. Kim in the letter to parents. 
Another change that may happen is being able to fit more students in a class. The CDC (Centers for Disease Control and Prevention) is reviewing research that claims that social distancing in classrooms can be brought down to 3-feet as long as sanitary measures are taken and masks are worn. 
"Once the guidelines change and approved by the CDC, we will also setup our classrooms according to new guidelines," said Sr. Kim.
All these changes are helping to slowly but surely ease us into a new normal. 
About the Writer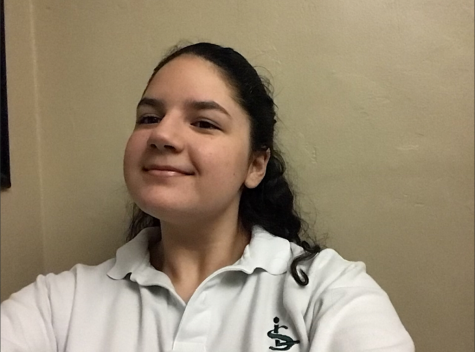 Victoria Betancourt, Writer



Victoria Betancourt is a junior at ILS this year and is enrolled in Journalism 2. Victoria is an ILS cheerleader and enjoys covering the Entertainment section for the Royal Courier.