Vaccine updates
With COVID-19 still around, more and more updates come out everyday. Here are some to help you and your loved ones.
In early March, a federal mandate was passed to allow teachers and school staff to get the vaccine. As exciting as that is, appointments are limited, so you have to plan accordingly. Pharmacies like CVS, Navarro, Publix and Walmart are opening slots for school staff and teachers. Federal sites, like the one at the Miami-Dade College North campus, have also opened slots, but places like Hard Rock Stadium and Snyder Park only have let teachers and staff who are older then 50 get the vaccine.
You are still not required to get the vaccine but schools everywhere are encouraging everyone who can.
Senior Sofia Mendoza feels "everyone should get the vaccine so we can finally go back to our normal lives."
There are still three different types of vaccines, Pfizer-BioNTeach which requires two doses 21 days apart, Moderna's which requires two doses 28 days apart and Johnson and Johnson's single dose. Moderna and Johnson and Johnson is for people over 18 while Pfizer-BioNTeach is for people 16 and over.
On March 29th, vaccination sites run by Miami-Dade County will open to anyone 40 and over. Those sites include Tropical park, Zoo Miami and the Homestead Sports Complex. On April 5th, anyone over 18 years of age will be able to receive the vaccine.
Some people worry about the side effects, but Senior Gaby Echarri recently got her second dose of the vaccine and has felt very good. "I got one small headache after my first dose, but feel amazing and safe after my second," she said.
Some vaccination sites for south Florida include:
Hard Rock Stadium (state-run)
Marlins Park (state run)
Miami-Dade College-North Campus (federal site)
Oak Grove Park-Father Gerard Jean-Juste Community Center (state run)
Over town Youth Center-Parking Lot (state-run)
Jackson Health System
Baptist Health System
Nicklaus Children's Hospital
Miami-Dade County-Run Vaccination Sites
Homebound Seniors
Miami VA HealthCare System
City of Hialeah.
About the Writer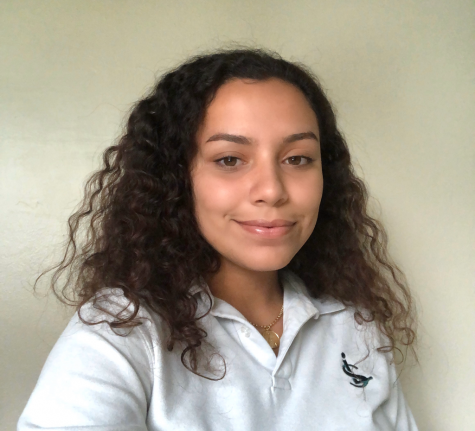 Lia Sarria, Writer



Lia Sarria is a senior at ILS this year and is enrolled in Journalism 2. Lia enjoys learning and writing about fashion and pop culture.