Justin Bieber's New Album 'Justice'
Two weeks ago on Friday March 19th Bieber released his new album called 'Justice'. Bieber has surprised his fans by giving them two albums during this pandemic since he had been 5 years only releasing singles.
'Justice' has 16 songs and it's Bieber's album that has the most features some of them are Khalid, Chance The Rapper, The Kid LAROI, Dominic Fike, Daniel Caesar, Giveon, BEAM, and Benny Blanco.
Some seniors at ILS argue that 'Justice' is one of the best albums Bieber has released.
"I'm impressed with this album because I've never been a Justin Bieber fan but I'm obsessed now. In my opinion it's his best album. I really loved it," said Victoria Noyes.
The album offers a variety of genres that allows everyone, not only his dedicated fans, to enjoy his new music.
"This album is absolutely amazing because it combines Pop, R&B, 80s rock. Every song is unique and different and makes one of the best albums. It's just incredible," said Andrea Vasquez.
Others still argue that 'Journals' is still the best album Bieber has released.
"This album is really good but my favorite album will always be 'Journals' because the songs are just on another level," said senior Alessandra Fernandez.
Even though many people love this album it received a lot of backlash because Bieber decided to add a Martin Luther King interlude.
Many people are confused as to why Bieber added a Matin Luther King interlude since his songs are about Hailey Bieber his wife.
"I didn't see the point of adding it to his album because the meaning of the songs aren't about justice but about how much he loves his wife so I don't know what was the point of adding it," said senior Alessandra Fernandez.
In this album we can see that Bieber's voice has matured and sounds even better. If you haven't listened to it yet check it out because it has impressed listeners.
About the Writer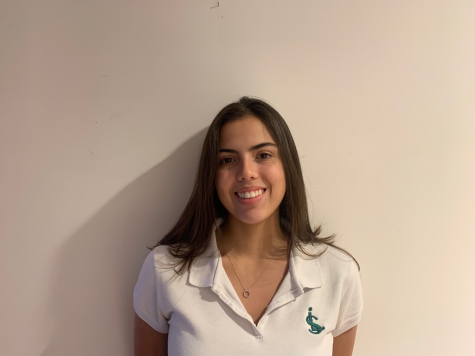 Marjorie Amaral, Editor



Marjorie Amaral is a senior at ILS this year and is enrolled in Journalism 3. Marjorie enjoys covering the Entertainment beat and Campus Life.