ILS Sailing Team On Course Towards Nationals
Immaculate-La Salle's varsity sailing team is sailing towards the direction of ending up at nationals this year. 
The team traveled to Vero beach for the In-District Regatta in late March. ILS competed against 16 other in-district sailing teams. Through the team's courageous efforts, the team found themselves finishing in second place, behind Ransom Everglades.
A long day of sailing began in nine knots of gusting wind up until 12 in the afternoon. By later in the afternoon, the wind was holding at a steady 12 gusting to 15 knots. The wind direction started at 105 degrees and persistently shifted left all day as far as 145 degrees, but settled at 125 when thermal came in early afternoon.
Sophomore Danny Riano, Crew on the team, said: "Weather conditions were perfect for this weekends races. Our team worked hard together to bring home second place."
Riano, alongside junior Mitchell Callahan, sailed for the first few races. The two finished in second place through races 1b-2b. Throughout each race the two were able to improve in speed and technique, leading them to finish progressively faster.
Although the team did great, it was not all smooth sailings during this regatta. A conflict between ILS and Ransom Everglades arose after a foul was called on ILS's part. This conflict got resolved but did conclude in ILS getting disqualified from said race, damaging the chance of ending in 1st place.
"One thing the team can definitely improve on is to stop being risky with fouls and steer our attention more on ourselves, rather than worrying about specific teams," said senior Sabrina Fernandez.
The ILS varsity sailing team is on course to finding themselves at nationals this year, and will proceed to work towards this goal at the next regatta in Jensen Beach on April 24th.
About the Writer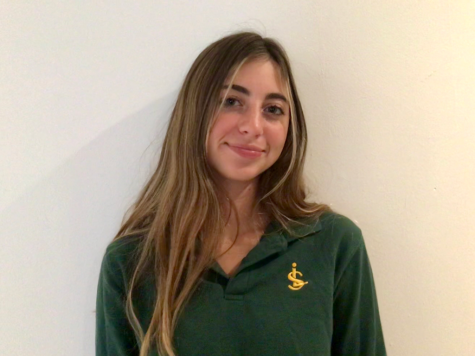 Holland Ramos, Writer
Holland Ramos is a sophomore at ILS this year and is currently enrolled in Journalism 1. Holland enjoys listening to all types of music and is interested in pop culture.