Finals Just Around the Corner
Next week, May 10-13th, seniors will be taking their final exams and ending their senior year. Although the 2020-2021 school year has been a roller coaster of emotions and moments, the seniors are thrilled to end the year.
On May 5th, the final fourth quarter grades will be submitted to determine students who are exempt from final exams. In order to be exempt from taking a final, students will have to have their final grade in the class with a 90 or A average.
All non-exempt students are required to report on campus to take final exams/project presentations. Virtual testing will not be allowed.
The final exam schedule for SENIORS will be:
May 10th final exam A and B blocks then dismissal
May 11th final exam E and H blocks then dismissal
May 12th final exam C and D blocks then dismissal
May 13th final exam G and make ups/dismissal
While the seniors are taking their finals, the rest of the school will follow the normal posted schedule for the day.
For students in 9th-11th, grades will be submitted on May 26th in order to determine who is exempt from finals. This year, finals exemptions extended to the entire school, not just the seniors. The final exam schedule for grades 9-11 will be:
June 3rd final exam A and B then dismissal
June 4th final exam C and D then dismissal
June 7th final exam E and G then dismissal
June 8th final exam H and makeups/dismissal
June 9th makeups
Students are also beginning to start taking their AP final exams. And even if the seniors do not have school, they still have to come into school to take the exams.
The schedule for AP exams will be:
May 3rd AP US Government
May 4th AP Calculus AB
May 5th AP English Literature
May 6th AP French Final/Mock Test
May 7th AP Spanish Literature
May 10th AP French Language
May 10th AP Macroeconomics
May 11th AP Spanish Language
May 12th AP English Language
May 14th AP Biology
May 14th AP Environmental Science
May 17th AP Research
May 19th AP European History
May 19th AP US History
May 25th AP Chemistry
May 26th AP Seminar
There is also an attendance policy for the students who take the AP exams, provided via email by Mrs.Serratore: "Students may be/stay in school before or after the AP exam or leave."
If the student will be leaving after an exam because they have another AP the next day, and school is still in session, the parent needs to email attendance@ilsroyals.com from their ILS parent email and sign out the student. The student must report to the attendance office and sign out.
If student is staying in school after an exam, they simply will go to class after the AP exam is over. Students must first report to the attendance office after their AP exam to get a pass to class.
If students are arriving to school late, because they want to study at home in the morning, they check in in the attendance office as normal. It is excused.
If a student has completed all his/her AP exam(s) he/she is to remain in school. There are very few school days left for the student to be missing class.
Good luck to all students in their exams!
About the Writer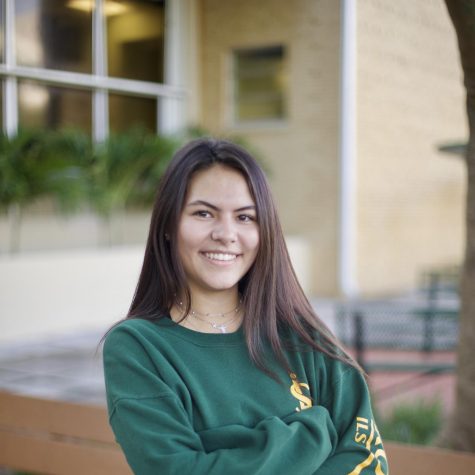 Bianca Sanz, Writer



Bianca Sanz is a senior at ILS this year and is enrolled in Journalism 2. Bianca enjoys fashion and videography. She also loves writing about entertainment.