Spears is Finally Free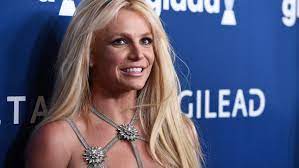 Britney Jean Spears is an American singer, songwriter, and dancer credited with influencing the revival of teen pop during the late 19990s and early 2000s, for which she was referred to as the "Princess of Pop." To date, Spears has sold in excess of 100 million records worldwide. As of late, she has been involved in the #FreeBritney movement.
It all started with the singer's conservatorship which dates back to 2008. Spears has been under a conservatorship helmed by her father, Jamie Spears, since the singer's infamous breakdown 12 years ago, which resulted in hospitalization and rehab. Although Spears's mental health has followed her since 2007, her career never faltered. Despite many comebacks, Britney's fans have vocalized their dissatisfaction in seeing the pop star continue to be under a conservatorship even at the age of 38. Convinced Spears also wants to be free from her father's conservatorship, fans launched the #FreeBritney movement, utilizing social media to bring awareness to concerns surrounding the conservatorship.
Following a year of erratic behavior, Mr. Spears petitioned courts for an emergency "temporary" conservatorship, alluding to the fact that his daughter was unable to properly care and manage herself amid her mental health struggles. From then on, he had the legal right to oversee and make decisions regarding her finances, health, business deals, and personal life which he managed up until 2019.
The pop star's fans have been wary of the terms of conservatorship and have often questioned whether it was in Spear's best interests. During an episode of the Britney's Gram podcast, an anonymous lawyer, formerly part of the firm that oversees the conservatorship, expressed concerns over Britney Spears and her father running the pop star's life. Her own siblings have come out to support of the singer as well.
"She's been in this thing for quite some time now. Obviously, there was a need for it in the beginning. Now they've made some changes, and all we can do is hope for the best," said Bryan Spears.
"She's always wanted to get out of it. It's very frustrating to have—whether someone's coming in peace to help or coming in with an attitude, having someone constantly tell you to do something has got to be frustrating. She's wanted to get out of it for quite some time," he added.
According to court documents obtained by People, Britney Spears is "strongly opposed" to her father returning to his role as the sole conservator of her "affairs and finances." Instead, she "strongly prefers" Jodi Montgomery, who has run her conservatorship since her father's stepping down due to health issues in 2019, continue in that role.
Los Angeles superior court judge Brenda Penny did not approve Britney Spears' request to remove her father as head of her conservatorship, reported Variety. Though the judge did not dismiss future petitions of her father's removal, the result of the ruling now means that the singer refuses to perform or work again until her father steps down or is removed.
On June 23, she spoke out in court for the first time regarding her experience under her conservatorship. During a virtual address, she shared a number of grievances pertaining to her well-being while her personal and professional life is run and overseen by her father and the conservatorship team. But Judge Brenda Penny has shut down Britney's months-old request to have her father removed from his current 50-percent control over her conservatorship, per E! News and Variety.
Amid Britney Spears's ongoing conservatorship battle, members of Congress introduced a bill proposing protections for people under such legal arrangements. Democratic Representative Charlie Crist of Florida and Republican Representative Nancy Mace of South Carolina presented the Freedom and Right to Emancipate from Exploitation Act (a.k.a. the FREE Act) to "allow a person under a legal guardianship or conservatorship the right to petition the court to have their court-appointed guardian replaced with a public guardian. "Under the FREE Act, we would Free Britney along with the countless number of seniors and persons with disabilities being abused and exploited by the broken system," Crist said.
According to Variety and CNN, Jamie Spears is finally relinquishing control of Britney Spears's life. He officially filed to step down as conservator of his daughter's estate August 12, stating through his attorney that he wanted to avoid a "public battle" with his daughter over the conservatorship.
In court documents obtained by Variety, Spears's attorney, Mathew Rosengart, stated that he expects the pop star's conservatorship to be completely terminated "completely and inevitably" this fall meaning the hashtag FreeBritney will finally be true.