The Memorable Maddison Marrero: Meet ILS Senior President
ILS is home to countless students with incredible leadership abilities. One student, however, stands out among the crowd, especially with her senior peers. Born and raised in Miami, Florida, Maddison Marrero, is a passionate spirit with a love for her community.
Along with being the senior class president, she's also a representative for ILS's Be The Light club and an active member of Purple Hearts and Salesian Hearts club. Her hobbies include editing and filmmaking.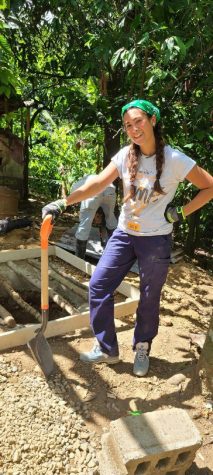 When it comes to SGA, she has been an active member of student government.
"I've been in SGA for three years, and the whole reason I started was that I was asked by Ms. (Lexi) Quintero to be historian sophomore year," she explained. "I was motivated to run again by one of my favorite teachers, Ms. (Maria) Cuesta. She gave me the support I needed and had faith in me so I took the chance and ran."
These past couple of months, her work as senior president has kicked off. From Welcome Week to Homecoming, Marrero has not stopped converging all her attention on serving the school alongside her board members.
"I love my board. It's only us girls and we're really hardworking and efficient," she said. "Each one of us brings something to the table, and I can't imagine anyone else doing their jobs. I'm so lucky to have them as my board for our last and final year."
This time of the year is considered the busiest for members of the SGA, considering the non-stop planning for homecoming festivities. While it is an overwhelming responsibility, Marrero has been managing it astonishingly, and is persevering with pride.
"Planning for HOCO has been stressful and it always is every year, but we have the best moderators to help us get through it and finalize some last-minute surprises," she added.
"
"We have such exciting things planned, it will really make ILS feel like a home again.""
As for what the future holds, Marrero plans to study marketing or construction management. She says she would be happy studying either, despite them being "two completely different things." She plans to go to attend college here in Florida, either at Florida State University or the University of Florida.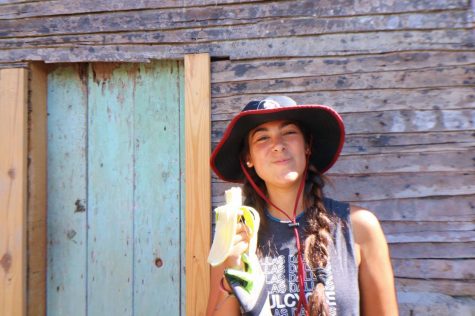 Marrero is excited to see what the future will bring her, and is cherishing every moment during her last year at ILS.
"This is our last time for everything, our last homecoming, our last football game, our last March madness, our last steak and cake, and our last chance to go all out. So we, as seniors, need to leave La Salle knowing we made a mark."