Money Heist Part 3 Leaves Viewers Wanting More
This past summer, Spanish Netflix Series "Casa De Papel" — "Money Heist," shocks its millions of fans, including those at Immaculata-La Salle High School, with an unexpected season ending.
The show has proved to be a massive hit over the years thanks to Netflix providing it on a global platform. Money Heist season 3 successfully continued doing what made the initial two seasons incredible. As each episode progressed, the new heist unraveled thrillingly, and the relationships and motives of the characters were tested to a higher level.
The first two parts of the show revolve around a long-prepared, multi-day heist on the Royal Mint of Spain in Madrid, in which a group of robbers take hostages as part of their plan to print and escape with billions of euros. It involves eight robbers, code-named after cities and led by the Professor from an external location.
In the third part, the surviving robbers are forced out of hiding, and with the help of new members, they plan on performing a more challenging heist on the Bank of Spain.
The scale and stakes are bigger in season 3 in every way, and Immaculata-La Salle students who watch the series are fully aware of it.
Junior Beatriz Diez was thrilled with how the season turned out.
"I loved the season," said Diez, "I've always found Casa De Papel to be one of the most entertaining shows on Netflix. This season did not disappoint. It was full of action, drama, and romance."
Many students, like Isabella Castellon, shared the same viewpoints.
"I really liked the season," said Castellon. "Although there were parts where I wanted to scream at the characters, it kept me on my feet."
An official release date hasn't been released for the fourth season, but fans already can't wait to get their hands on it.
About the Writer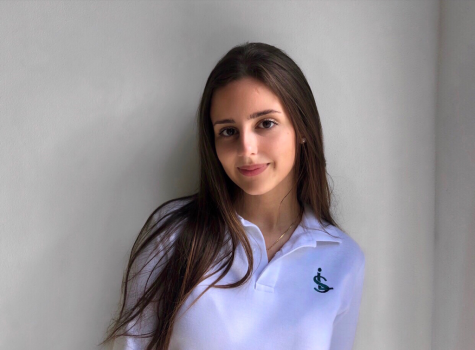 Arianne Cendon-Ruisanchez, Editor



Arianne Cendon-Ruisanchez is a senior at ILS and is enrolled in Journalism 2. Arianne enjoys covering Campus Life and is extremely passionate about working with the Guatemalan-Maya community.