Girls Volleyball Wins on Senior Night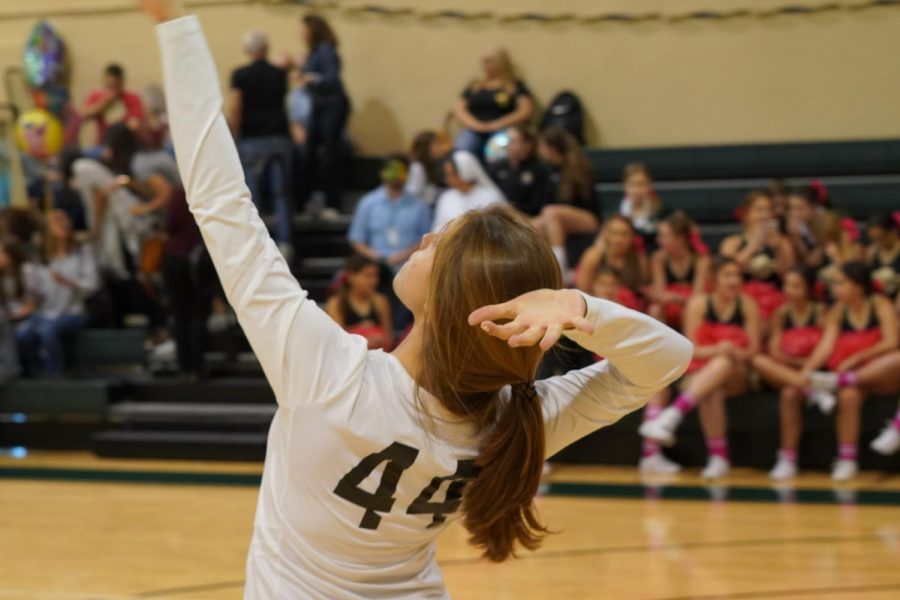 The ILS varsity girls volleyball team ended their home schedule on Senior Night with a convincing win over rival Monsignor Pace. Varsity won the match in straight sets, 25-10, 25-15 and 25-8.
Senior Madeline Cannata lead the way, as she has all season, with a team-leading 12 kills. She added six serving aces, two blocks and two digs.
Senior captain Mikayla Sanchez-Torrelio continued her strong play of late with five kills, two aces, and one block. The other captain, senior Isabella Falero, chipped in with six digs and two kills.
Senior Camila Moreno-Bo played in all three sets and registered three serve receptions and one dig. Senior Andrea Fonte, who has been injured throughout the season, also made her final appearance in the Don Bosco Arena.
"The seniors this year were an incredible asset to the team," said coach Maria Cuesta. "Each senior had their own attribute that contributed greatly to the team."
Cuesta characterized the seniors as a talented and driven group that has set the bar high for future classes.
"Bella is a consistent leader that can always be counted on. Mikayla is a positive force that completes whatever task is asked of her. Camila is the optimistic player that provides energy which is oftentimes missing from the game. Maddie is the aggressive force that challenges everyone on the team to be their best, and Andrea, although she didn't play this year, did provide power in the few games she played," Cuesta explained.
Senior Madeline Cannata has excelled in her senior year and intents to sign with Babson University to continue played volleyball in college.
The junior varsity team started Senior Night with an impressive showing against Pace. They won their two-set match 25-10 and 25-13.
The varsity team will be the 2-seed in the district tournament that starts on Tuesday at 7:30PM. They will be going up against district host and 3-seed Miami Springs. Winner plays for the District Championship on Thursday, October 17 at 7:00PM!