The Mystery Of Marilyn Monroe: The Unheard Tapes Review
Marilyn Monroe was the original blond icon of Hollywood.
The new Netflix documentary, The Mystery Of Marilyn Monroe: The Unheard Tapes, is a documentary that explores the mystery surrounding the death of movie icon Monroe through previously unheard interviews.
The film merges unheard recordings of interviews with friends and those who knew Monroe best from Anthony Summers, author of the book about Monroe, Goddess. Footage and pictures of Monroe throughout her life are shown.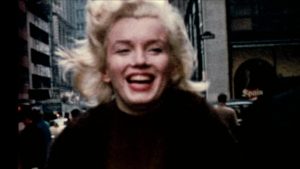 The show goes into depth of how society viewed her based on appearance and her image. During her fame, she was seen as a "dumb blonde," but she was so much more than that from her kindness, to her power and influence on the world for women.
Through the storyline of her life to death, the audience is able to understand her difficult past in a way unlike ever before.
After watching the film, many fans were shattered to learn the truth about Monroe's difficult life.
And just around the same time this documentary started turning heads was when a controversy sparked about celebrity Kim Kardashion.
For the Met Gala, Kim Kardashian was not only gifted the chance to wear the icon's dress, she sang her infamous "happy birthday," to President John F. Kennedy, but also a piece of Monroe's hair…
This is what one of the viewers had to say:
"Watching the Marilyn Monroe documentary on Netflix is so depressing because even to this day, this woman cannot be left in peace.
The fact that they gifted a jar of her hair to Kim K..
I hope she comes back to haunt," commented @LilyCReads on twitter.
I have to agree with @LilyCReads on this one. I think gifting a dead person's hair without any consent from Monroe herself is seriously weird and messed up.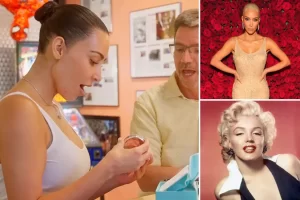 Right when I saw the video of Kim being gifted a piece of her hair I thought, how could they just let this happen? Why would you give a piece of a dead person's hair to a random person only because they are a celebrity? This really shows how much they don't respect famous people just because they're famous.
Well, that's just an example of the issues Monroe has faced from being used, mocked, judged, publicized, abused, and all in all had a difficult time in fame and her life.
So, if you want to know more, I suggest you watch this new documentary on Monroe's life in a more detailed perspective including pictures, videos, tapes, insight, etc.
Rest in piece Marilyn Monroe.