New Dessert Trends Taking Miami by Storm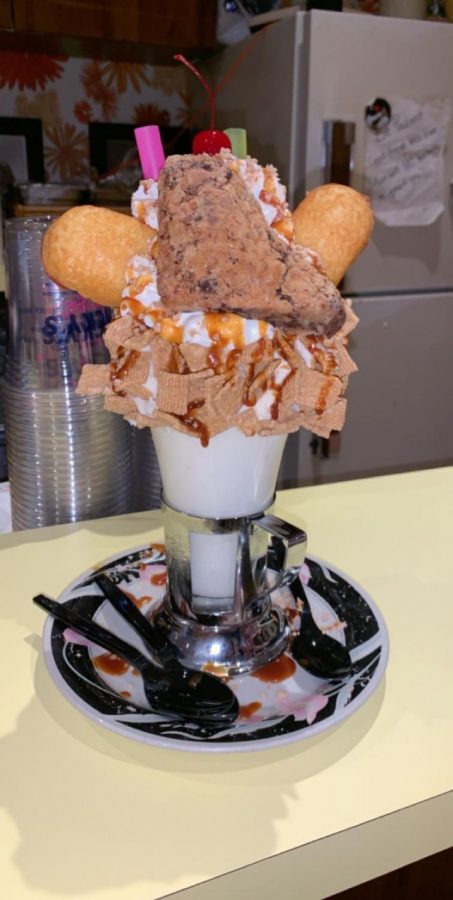 2019 has been the year of crazy new desserts in Miami. Because of this newfound love bakers have discovered for coming up with epic and unique desserts, I decided to go out and see what the hype was all about. 
I went to several restaurants and bakeries, including Vicky's House in Coconut Grove, Fireman Derek's Pie Shop in Coconut Grove, and Phenomenon Bakery in Pinecrest. 
My first stop was Vicky's House. There, they are known for their crazy milkshakes. The shop is cute and small with a retro vibe and the atmosphere was great.
I ordered the "Golden Girls" milkshake, which is a banana shake with a cream cheese frosting rim, Golden Grahams Cereal, toffee bits, whipped cream, caramel, a Twinkie, vanilla wafers, and a homemade blondie with a cherry on top. 
Aside from it most likely making me gain 3 pounds without even being able to finish the entire thing by myself, it was amazing. It was smooth and all the flavors were very pronounced and complementary to each other. 
The service was also exceptional. I would definitely go back and I highly recommend it to anyone looking for a fun place to get a really interesting milkshake.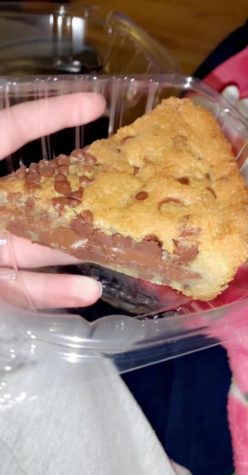 My next stop was Fireman Derek's Pie Shop. Pie shops are pretty unheard of nowadays, so I was very excited to see what it would be like. I'm happy to say I was not disappointed. 
The shop has a great atmosphere also and has a very hipster vibe. The service was fantastic, but the pies themselves are what make the trip worthwhile. There, I tried the chocolate chip cookie pie stuffed with Nutella.
It was insanely amazing. It was warm and had just the right amount of sweetness. I also highly recommend this bake shop to anyone who wants to try good classic or unconventional pies. 
My final stop was Phenomenon Bakery. It's a super colorful and fun shop, which contributes to its happy atmosphere. There, I tried the chocolate chip cookie. 
I'm not exaggerating when I say it was the best cookie I've ever had. It was so soft and warm and it just tasted amazing. If you're looking for a really good cookie, Phenomenon is definitely the place to go. 
All of these places were definitely worth visiting and I'd go back to all of them no question. It's fair to say Miami's dessert game is pretty strong. 
About the Writer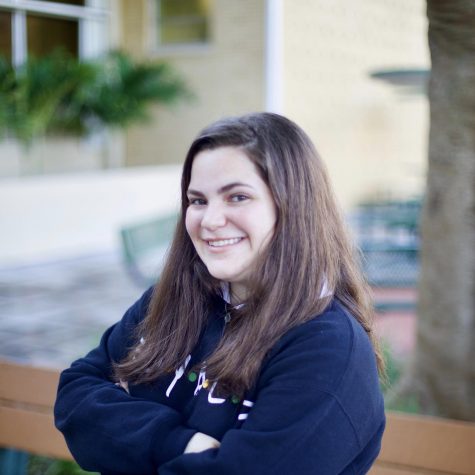 Sofia Farres, Editor-in-Chief



Sofia Farres is a senior at ILS this year and is enrolled in Journalism 2. Sofia enjoys participating in ILS service clubs and student government and hopes to pursue journalism and film in the future.