ILS Football: Building the Brotherhood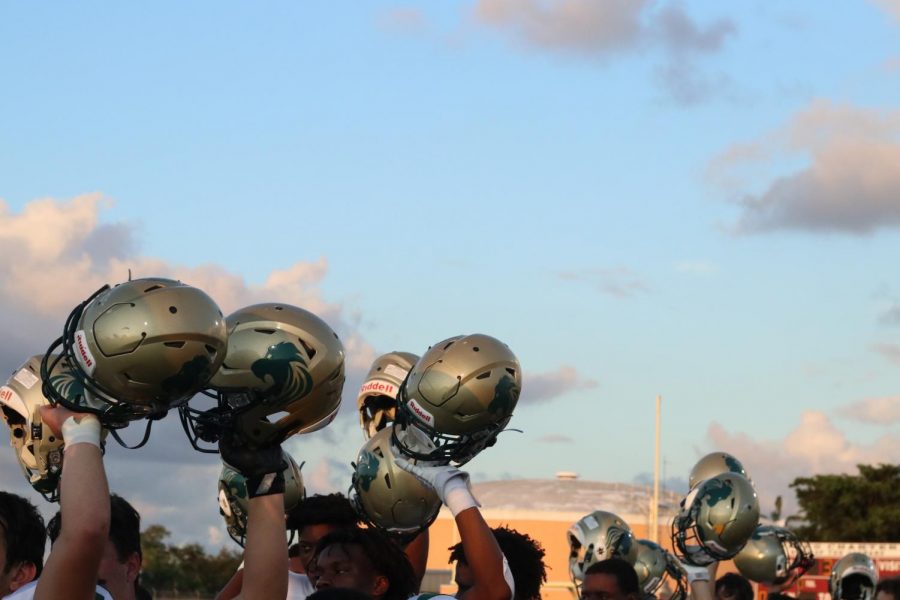 The Royal Lions football team finished their season last Friday with a 35-0 win over Citi Christian Academy. ILS ended the season with a 4-6 overall record, the best record since the 2016 season where ILS went 7-3.
Although the Lions did not qualify for the playoffs, there was a lot to be ecstatic about:
Most wins since 2016
Back to back blowout wins to start the season
43-0 demolition over rival Coral Shores
4th quarter rally over Pembroke Pines Charter
Youth showed a lot of promise

 
ILS was able to show its dominance in four games this season, with three of those games being blowouts and shutouts. Throughout the season the team was able to overcome losing streaks and pull out victories. 
There is a lot to look forward to as Coach Helder Valle finished his first season as Head Football Coach at ILS.
Coach Valle described this team as "building the brotherhood" and praised the seniors for "taking leadership."
Offense:
The offense was led by senior quarterback Francis Coronado. Just a year after only throwing one touchdown and seven interceptions, Coronado was determined to make up for a rough junior season.
Coronado completed 69 out of 118 passes for 782 yards, nine touchdowns, and five interceptions in eight games this season. He had three games with three passing touchdowns and 0 interceptions (Coral Shores, Pembroke Pines Charter, and Citi Christian).
Senior Zach Barrios was the most prominent receiver all season. The 6'4″ wideout caught a team-leading 26 passes this season, for 365 yards and five touchdowns. His longest reception was a 65-yard touchdown.
With the heartbreaking ACL injury of senior Deondre Dozier, who had rushed for 169 yards and two touchdowns in just one game, the ILS rushing game had big shoes to fill. 
Sophomore Jude Servius led the rush offense in yards, running for 317 yards and four touchdowns this season. His longest run was a 65-yard touchdown. Senior Jacques Calixte was able to add to the run game, rushing for 169 yards and two touchdowns, including a 77-yarder early in the season.
Senior kicker Marcelo Aedo acknowledged the adversity the team faced through multiple injuries this season.
"We overcame a lot of problems," Aedo explained, and that showed the team's toughness and versatility as other players needed to step into new roles throughout the season.
Defense:
The ILS defense looked a lot better this season, compared to previous years. Seniors Dominique Vidal and Lafonzo Ruffin were the stars on defense this season.
Vidal showed his superiority rushing the passer this season. Leading the team in sacks this season with 12.5, in addition to leading in total tackles with 53.
Ruffin came into his first year at ILS and immediately dominated. Racking up 12 sacks and 47 tackles this season, he led the team in tackles-for-loss with 18.
The most improved player on defense this season was most definitely sophomore Eric Islami. Islami was third in tackles this season with 45, and led the team in interceptions with two. The sophomore linebacker looks to develop as a leader for the upcoming years.
Sophomore defensive back Vashuad Williams also improved greatly. He was fourth on the team in total tackles with 32, and snagged one interception. He forced two fumbles and served as one of the team's primary returners.
Coach Valle was very complimentary on Senior Night, noting the team's resilience through adversity.
"What I'm most proud of is that they stuck with it," Coach Valle said. "They never threw in the towel."
Season Overview:
The Royal Lions looked very promising this season. The young players will continue to develop throughout the offseason, which will translate onto the 2020 season. 
Freshman backup quarterback Preston Landry will now take over at quarterback as Coronado graduates. All eyes are on the young freshman as the football program looks to be on the rise.
Throughout the season, ILS was able to defeat less dominant teams but were not able to upset the bigger football schools such as Gulliver Prep (10-0), Kings Academy (5-5), Benjamin (7-3), Saint Andrew's (7-3), and Calvary Christian (9-1).
The next step for the ILS football program is to get over the hump and start winning the big football games. They have the right group of guys right now, and it's only a matter of time until the Royal Lions have a dominant football team again.
About the Writer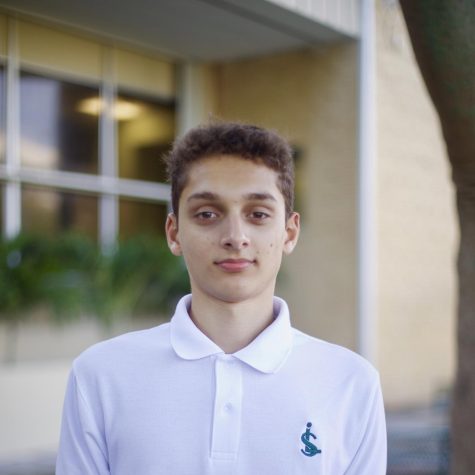 Anthony Yero, Co-Editor-in-Chief



Anthony Yero is a senior at ILS and is enrolled in Journalism 3. Anthony enjoys covering the Sports beat for the "Royal Courier" and looks forward to a career in journalism.