Key Club travels to Don Bosco Leadership Center to distribute treats and tutor
On Friday October 25, Key Club had their first field trip of the 2019-2020 school year. Key Clubbers joined hands and prepared 100 treat bags for our friends at the Don Bosco Leadership Center in Little Havana. Some students also served as tutors for fifth grade students.
The Don Bosco Leadership Center is an after school program for underprivileged kids in Little Havana as mentioned before. The Key Club makes this field trip every month and each month has a special activity. This month was related to All Saints Day and gave out candy and treats to the little kids.
Next month, the activity will be Wishbone, where students and friends and family can collect Thanksgiving foods which will later be given out to different families. 
36 students attended the field trip and 47 helped put the treats bags together. 
Whenever Key Club goes to the Don Bosco Leadership Center (which is an after school tutoring center) they help kids do their homework apart from the special activities of every month.   
Mrs. Roman-Gonzalez, one of the moderators of Key Club said that, "it is a wonderful experience seeing these kids grow up with us in heart and in spirit."
About the Writer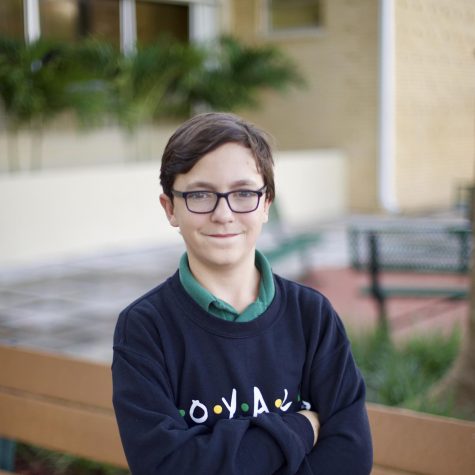 Alvaro Amat, Writer
Alvaro Amat is a sophomore in ILS is this year, he is enrolled in Journalism 1. Alvaro has been studying music since he was 7 and he hopes to be a musician in the future.