Purple Heart Club Hosts Veterans' Day Talk
This past Wednesday, the Purple Heart Club hosted a talk from faculty and staff military veterans during F block.
The event was originally supposed to be a veteran speaker from outside the school, but due to unforeseen complications the speaker wasn't able to make it. Instead the three moderators for the club spoke about their connection to Purple Heart.
The Purple Heart Club is lead by Mr. Jorge Vega, Coach Rafi Montalvo, and Coach Carmen Grosso. 
The Purple Heart Club is a club at ILS that works with military veterans. In specific, they work with Purple Hearts. A Purple Heart is awarded in the name of the President to those wounded or killed during service with the U.S. military.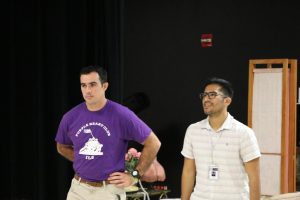 During the event, the moderators hosted an open forum. They each individually discussed how they are connected to the military. Coach Grosso and Mr. Vega both served, and Coach Montalvo attended the Naval Academy and spent time in boot camp until he had to leave because of an injury. 
After all three of them talked, the students were able to ask questions about their experiences and their journey. Once the open forum ended ,the students were allowed to have some food and drinks and talk some more with Coach Grosso, Mr. Vega, and Coach Montalvo. 
This was a great opportunity hosted by Purple Heart Club for students to learn more about the military and more about people in the ILS community that are connected to it. 
The club also gathered pictures pictures from the ILS community of those who have serviced or are serving and posted them to the ILS Instagram page on Monday November 11, 2019 to honor them on Veterans Day. 
About the Writer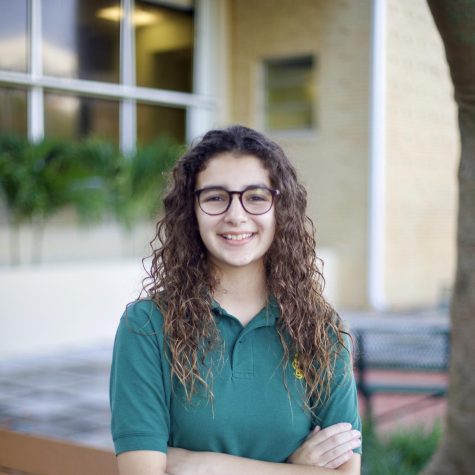 Alyssa Abril, Writer
Alyssa Abril is a senior at ILS this year and is enrolled in Journalism 3. Alyssa enjoys drama club, writing, watching movies, and hopes to be a travel journalist in the future.