How To Create a Wishbone Box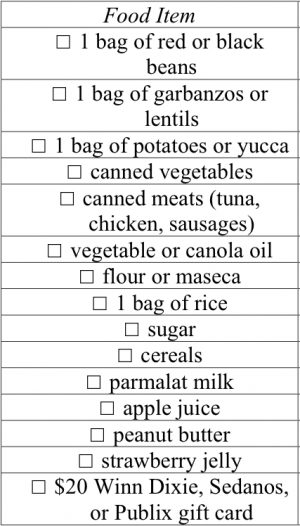 Wishbone is one of the biggest ILS service projects and it sports a significant history at ILS. By collecting boxes of food, hundreds of less fortunate families get to enjoy their Thanksgiving with a proper meal.
The boxes are distributed to two nearby parishes, St. Mary's and St. John Bosco. These families are often the same ones whose children come to campus to enjoy days like Tricks No Treats.  
Beyond just Thanksgiving, every year the Wishbone Project is able to collect up 300 boxes or more, which leaves extra food for the families who may run out of food or ingredients after the holiday.
"Just the generosity of people with the wishbone project, always moves me very, very much," said Ms. Ana Garcia, the NHS moderator. "This is something that matters."
Here is how you and your family can help these families: 
Pass by the cafeteria after school and pick up a box.

 

Take it home.

 

Go to Publix with your family this weekend.

 

Buy the food on the Wishbone list.

 

Buy a $20 Publix gift card.

 

Fill out your service form (you will revive two hours)

 

Put it all in the box.

 

Bring the box to school on Monday.

 
National Honor Society members will be receiving the boxes in the Youth Center on Monday November 25th. Boxes will likely be accepted through the morning of Wednesday November 27th. The boxes are going to be delivered to the parishes that Wednesday. 
About the Writer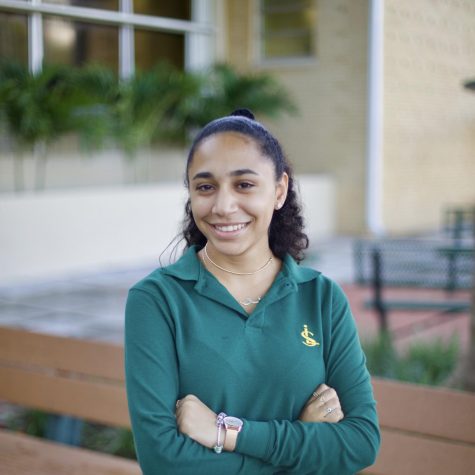 Noor Andre, Editor



Noor is a senior at ILS this year and is enrolled in Journalism 2. Noor enjoys creating content for both the ILS tv broadcast, LTV and the ILS newspaper, the Royal Courier. In journalism, she enjoys...