Netflix's The Princess Switch is the Perfect Cheesy Christmas Movie!
"The Princes Switch" is a princess story directed by Michael Rohl, a Canadian TV director who has worked on popular cinematic pieces such as Supernatural and Terminator: The Sarah Connor Chronicles. It was released on Netflix in 2018. 
The movie stars Vanessa Hudgens as Stacy, a Chicago baker who travels to Belgravia to compete in an international Christmas baking competition. 
There, she meets Dutchess Margaret, also played by Vanessa Hudgens, who has a spontaneous personality and strives to experience a normal life. However, she is on track to marry Prince Edward in a diplomatic engagement. 
The two have an uncanny resemblance. They look so alike, they even question whether they are related in some way. That sparks an idea for Dutchess Margaret. Having always wanted to experience a normal life, she wants to trade places with Stacy just for a day or two.
Stacy takes on a British accent and Margaret learns American slang. Before they know it, they've switched. What they don't account for is to fall in love with the guys in each other's lives. 
The truth inevitably ends up coming out regarding the switch of the identical girls. Surprisingly, nobody seems upset about it. The films has a happy ending as we see the royal wedding before our very own eyes.
The Princess Switch is definitely a hit or miss. I think that Vanessa Hudgens really brought a natural energy and light into the film. She played both of her roles extremely well. 
The entire movie had a positive feel. There were Christmas decorations and music throughout it. There was even a shot where Stacy and the Prince donated gifts to an orphanage!
Not only did it have holiday spirit, but it encompassed what it means to spread kindness and helping others.
I truly enjoyed witnessing the Christmas switch. I saw both Margaret and Stacy thrive in their new settings. It was as if they were meant to take each other's place. 
Margaret and Prince Edward barely knew each other. But, with Stacy stepping in as Margaret, he really fell for her leadership abilities, strong will, and charitable heart. It's just very clear that she had everything it takes to be a generous princess; always keeping the people's best interests into consideration. 
On the other side of things, single dad Kevin had never felt a spark with Stacy, his best friend whom accompanied her to Belgravia. But when Margaret comes into the picture, he suddenly feels attracted to how outgoing and spontaneous she is. 
The Princess Switch, although it may be too cheesy for some, is definitely an enjoyable film to watch! There is no major conflict nor consequences in the movie, allowing for the viewer to feel at ease at every minute of the experience.
Surprise! Netflix is getting into the holiday spirit and green lighting a sequel titled The Princess Switch: Switched Again.  
About the Writer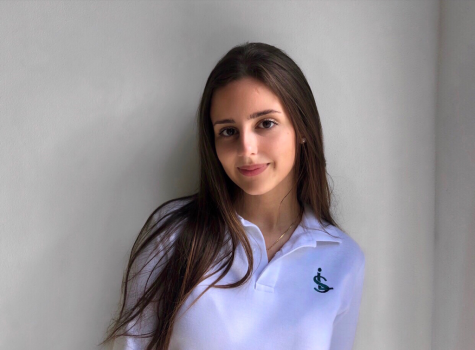 Arianne Cendon-Ruisanchez, Editor



Arianne Cendon-Ruisanchez is a senior at ILS and is enrolled in Journalism 2. Arianne enjoys covering Campus Life and is extremely passionate about working with the Guatemalan-Maya community.