ILS Senior Gets Full Ride To Stanford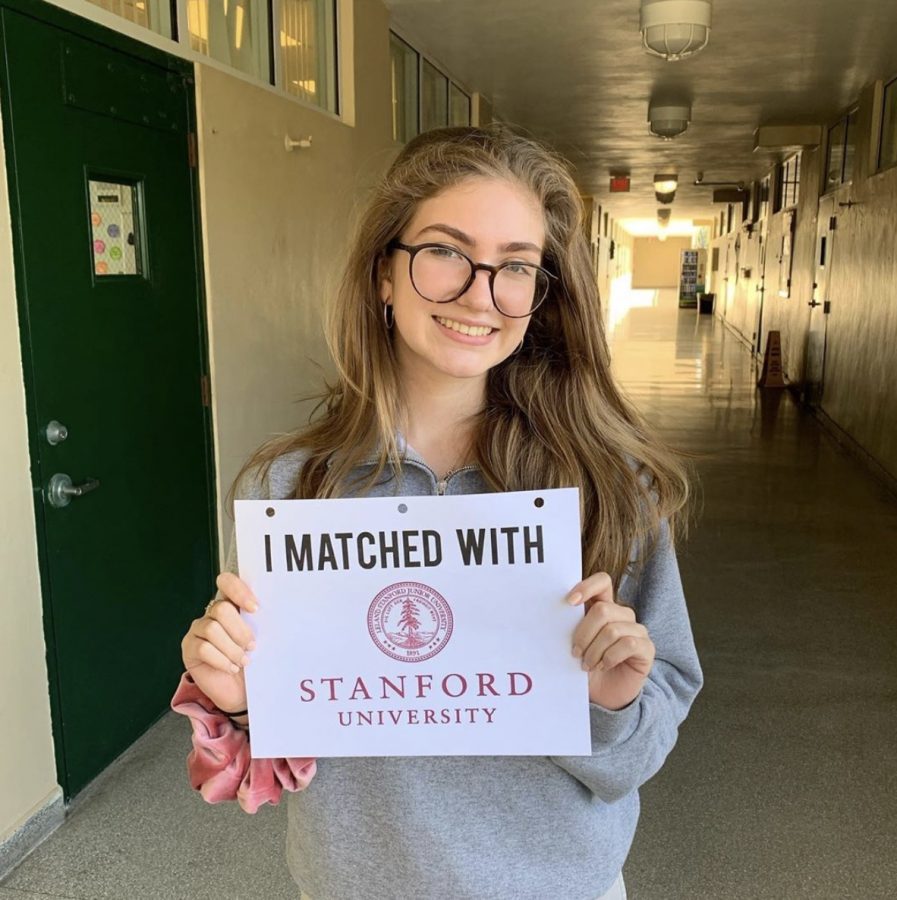 On December 2, 2019, Senior Gabriella Aranguiz got a full ride to her dream school, Stanford University, through the Quest Bridge Scholarship. Gabriella now has a full four-year scholarship that pays for room and board, tuition, books, supplies, and any other traveling costs that she may have. 
The Quest Bridge Scholarship matches students to one of the colleges that Quest Bridge partners with including Yale, University of Chicago, Duke, and other top colleges. In order to get the scholarship, Gabriella had to write more essays and supplements then what a normal student would do for the regular common application. 
She had to write a 500-word essay, a 800-word essay about the circumstances she grew up in, and other 250-word supplements, which needed to get approved to become a finalist. Once she became a finalist the application was sent to the colleges that she applied for. 
Gabriella says that the process was lengthy, tedious, and needed to be done in a short amount of time, but extremely worth it. 
"The Quest Bridge process was a very tedious and lengthy process, but it was very well worth it. I liked it because you have more room to express yourself to the colleges on the Quest Bridge application," she said.
When she became a finalist she had to write more essays that would be sent to the college partners for them to review. During the process she ranked Stanford at the top of her list because she is interested in the many programs that they offer, the opportunities in research funding, professors, classes, and flexibility in liberal arts. 
Gabriella is still undecided in what she wants to pursue as a career and feels that Stanford will help guide her in through its focus in undergraduate resources. 
When Gabriella first read that she was accepted into Stanford she was left in shock, but ecstatic that her next four years of college will be at her dream school. 
"I couldn't believe my eyes, It was unexpected. I was left in disbelief and in tears. I called my family and friends to tell them the news. It was the most amazing feeling, I feel like all the hard work finally culminated into something and I was so grateful to be given such a wonderful opportunity," she said with content.  
Gabriella will continue her college education at one of America's top universities, which is a great accomplishment. She will become one of the many successful Alumni's at ILS. 
About the Writer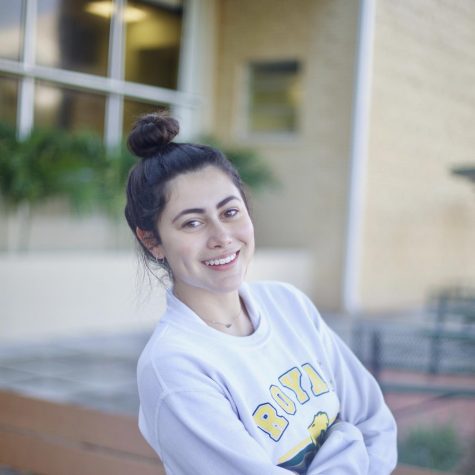 Ella Perez, Writer
Ella Perez is a senior at ILS and in the class Journalism 1. Ella loves dancing for the Lionettes and enjoys covering the Entertainment beat.