Winter Pep Rally Recap
On Wednesday, January 15th, Immaculata-La Salle hosted its annual winter pep rally. 
Everyone came decked down in sportswear and high spirits. Coach Nick Fernandez was the selected emcee. He hyped up the crowd and directed the pep rally.
The event featured the introduction of the student-athletes for the Basketball team, Girls Soccer team, and Boys Soccer team. The Cheerleaders also performed. 
All teams were commemorated for their hard work and dedication throughout the season. 
"We just want to thank you for coming out and supporting us; we are so excited for what is to come!" Said senior soccer player Julia Taqueshell.
The game Knockout followed after the cheerleading performance. Students and ILS faculty lined up as they competed against each other to make a basketball shot before the person behind them.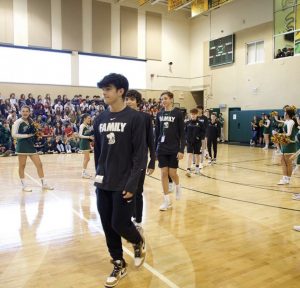 As it came down to two teachers, everyone began chanting for Mr. Garcia, the Advanced Placement Spanish Literature teacher.
The gym was flooded by students cheering him on. "Diego! Diego! Diego!" They chanted. Although he lost, everyone was left star stuck at his impressive basketball skills.
After Knockout, faculty and students gathered one last time to play Two Ball. Two Ball consisted of two teams competing to make 10 three-pointers before their opponents.
Once again, Mr. Garcia took the court with the basketball coach at his side. They competed against two seniors. Faculty won this game as well!
As the pep rally came to an end, the students were left awaiting for the next pep rally in hopes of defeating faculty in a rematch.
About the Writer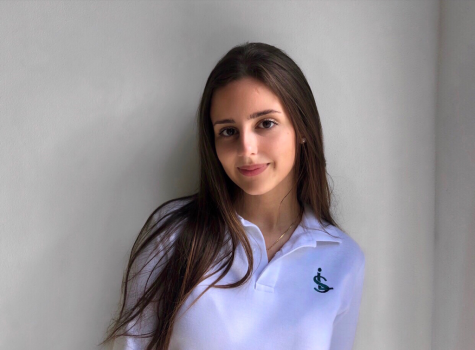 Arianne Cendon-Ruisanchez, Editor



Arianne Cendon-Ruisanchez is a senior at ILS and is enrolled in Journalism 2. Arianne enjoys covering Campus Life and is extremely passionate about working with the Guatemalan-Maya community.