The Chilling Adventures of Sabrina Part 3 Review
On Friday, January 24 "The Chilling Adventures of Sabrina" part 3 came out after much anticipation.
The show more or less starts off where it ended; Nick Scratch being stuck in hell with his teenage witch girlfriend, Sabrina Spellman, trying to get him out. 
The show follows Sabrina through all the challenges she faces with her friends and family. 
Although this show is mostly for entertainment, it also provides some new knowledge to the watcher about other religions. 
It speaks about Judas and his 30 silver coins, Pointus Pilot and the trial of Jesus, and King Herod and the slaughtering of infants. 
It also speaks about the King Vlad III, which the book "Dracula" was based off of. They paint him as a true vampire although in reality, he simply just drank the blood of his enemies. 
The show also touches upon idolatry, satanism, and much more. 
The Netflix original also can be shown to also support feminism. Sabrina's two aunts raised her on their own. Plus at the end of the season, Sabrina ends up choosing to better herself rather than end up with Harvey Kinkle or Nick Scratch. 
The show is also renewed for a part 4. Back in December 2018, Netflix ordered 16 episodes of the show which were to be separated into part's 3 and 4.  
About the Writer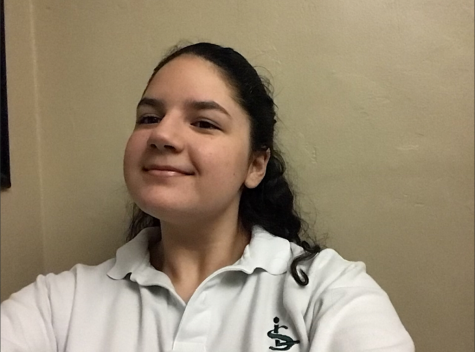 Victoria Betancourt, Writer



Victoria Betancourt is a junior at ILS this year and is enrolled in Journalism 2. Victoria is an ILS cheerleader and enjoys covering the Entertainment section for the Royal Courier.