ILS Cheer Places 10th in Nationals
Thanks to their State Championship win, the ILS cheerleaders qualified for the National Championships over the weekend. The team flew to Orlando on Thursday, February 6th.
The trip included not only the championship competition, but also a visit to Disney parks. The Lady Royal Lions paraded through the park in their matching cheer suits. All the girls had all smiles and tons of pictures and went on plenty of rides.
The team practiced at night outside their Disney hotel, which was filled with cheerleaders from across the nation in every room of the hotel. The team's practice was precise, with the performers hitting every stunt.
The morning of the championship competition, the team woke up at 4:30 AM. They prepared by braiding hair, curling hair, applying red lipstick, specific eye shadow and shoes. After breakfast, the team boarded the bus for the ESPN center.
Set to perform at 8:30 AM, the team had its usual 12-minute practice to warmup on the mat. They had the biggest smiles on their faces backstage giving each other pep talks in a big circle, hyping each other up.
The announcers called Immaculata-La Salle, and the girls ran onto the mat with big smiles waving and ready to hit everything. They competed as extra large varsity non tumbling. The music turned on, and the routine started.
They hit almost all of their stunts, and the dance was super tight and clean and so was the routine, the judges loved it. They came off the stage wishing they did better but knew they gave it their all.
The ILS cheerleaders earned 10th place in the nation, and they were so proud of themselves and couldn't be happier. It's clear with last year's success and this year's State Championship that the ILS cheer program is on the rise!
About the Writer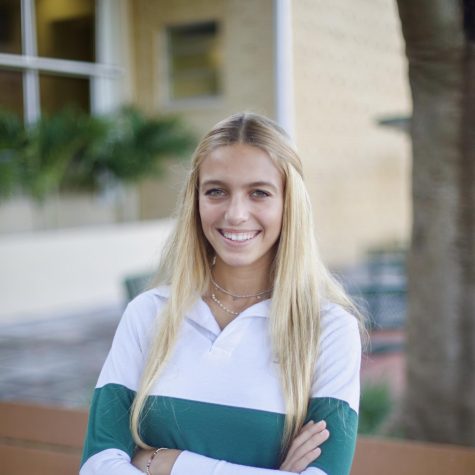 Alexia Menendez, Writer
Alexia Menendez is a Junior at ILS this year and is enrolled in journalism 1. Alexia has been a member of the ILS cheer squad for 2 years, attended nationals with her team, and hopes to study psychology...