Softball Wins First Game of the Season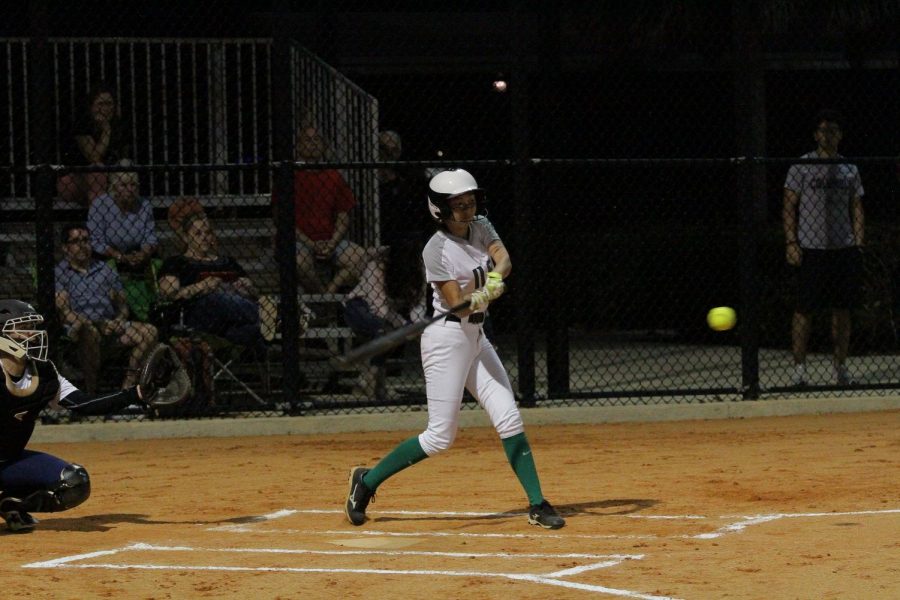 On Tuesday, the ILS softball team picked up their first win of the season with a thrilling 18-15 victory over rival Monsignor Pace at Palmetto Bay park. This was a great bounce-back effort after a tough season-opening loss to Ransom.
The Lady Royal Lions started with a strong first inning effort that saw the team plate 10 runners.
ILS would settle in an give up only a pair of runs over the next three innings, but Pace tied the score with a four-run fifth inning. The Lady Royal Lions didn't allow Pace to steal all of the momentum though, as the team responded with a three-run bottom of the fifth to retake the lead, 13-10.
At that point, the ballgame became a back-and-forth affair with both teams plating a number of runs. Pace inched closer scoring one run in the sixth, then took the lead in the top of the seventh inning 15-13.
ILS wouldn't be denied though. The Lady Royal Lions put up five runs in the bottom of the seventh inning to win the game 18-15.
Senior Jayleen Peraza went 4-for-5 as the lead-off hitter. Junior Megan Mitchell made the game-winning catch. Junior Maia Medina was the winning pitcher and senior Yasmine Regueira saved the game as closer. The win evens ILS's record to 1-1 early in the season.
The Lady Royal Lions are back on the field on Thursday when they travel to Carrolton School of the Sacred Heart for a six PM game.