Lionettes Take Nationals
Last weekend, the Lionettes flew to Orlando and stayed at All-Star Sports Resort for their Contest of Champions Nationals competition at ESPN Wide World of Sports. The Lionettes have been attending this competition for many years. There were 107 schools that competed in different categories including contemporary, jazz, kick line, novelty, and more.
The Lionettes competed in the open and novelty categories, performing their dances "Le Jazz Hot" and "Legends".
The open category allows teams to compete with any style of dance and the novelty category is an entertaining themed dance that uses props, staging, and characterization. 
Friday was the first day of competition, in which the senior soloists Andrea Lavista, Katie Garcia, and myself performed after 9 p.m. Before the soloists performed, they warmed up in their costumes by being stretched out by Coach Esther Pazos or Coach Janelys Gonzalez and then ran their solos one more time for practice behind the stage curtains in the Contest Of Champions warm up area.
When it was time to perform, they were cheered on by the rest of the team and their families as they performed. 
On Saturday, the Lionettes had to perform their jazz number at 10:35 a.m. The girls woke up at 5:30 a.m to do their hair and be ready to go to breakfast at 6:00 a.m. After they ate, they did their makeup and arrived at ESPN by 8:00 a.m, wearing their black ILS leggings, jersey top, team jacket, and Nike shoes.
As a team, they warmed up in a designated area by doing turns and practicing the dance. Once they performed, they watched other teams compete and then headed to the hotel to get dressed for a fancy dinner at Benihana's. 
During this trip, the moms and coaches prepared mini games to entertain the girls, including, a scavenger hunt that involved taking pictures with certain objects such as a member of another team, Donald Duck hitting the tennis ball, and other Disney related objects. 
Sunday morning, the Lionettes went bowling at Disney springs. Then they went back to the hotel to get ready for their open category performance at 5:06 p.m. They arrived in their performance leggings, performance top, team jacket, and Nike sneakers. After they performed, they waited until for showcase and awards that started at around 8:00 p.m.
In the showcase, teams that were picked by the judges and had top scores performed group dances. Along with the showcase of group dances, the top eleven senior soloists performed for the crowd to be rejudged by the judges so that they can have the chance of winning a college scholarship and an award. 
The Lionettes received a third place award for both of their categories. As a Lionette, I am proud of my team, the coaches, and the moderator for all of the hard work and dedication that they put into this team and competition. We have put all of our time and efforts to get to where we are today. We are a strong and loving team that truly left our hearts on the competition dance floor this past weekend. 
About the Writer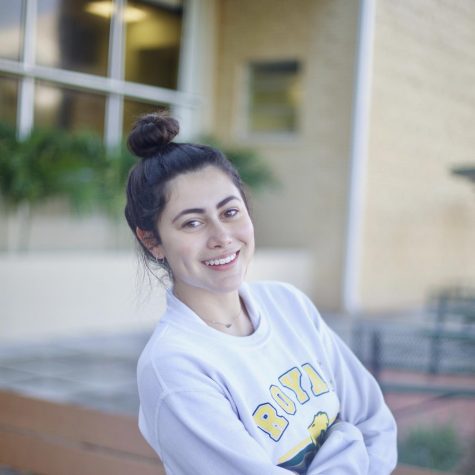 Ella Perez, Writer
Ella Perez is a senior at ILS and in the class Journalism 1. Ella loves dancing for the Lionettes and enjoys covering the Entertainment beat.