ILS Sports Week Recap- March 9th
A big week of Spring Sports is in the books. Take a look at last weeks matches.
ILS Baseball:
The ILS Baseball team snapped a two-game losing streak with a 5-3 win over the Somerset Silver Palms last Thursday. The pitching duo of Justin Quintana and Carlos Herrera was in action both on the bullpen and at bat.
Herrera allowed only 3 hits in 7 innings pitched, in addition to going 2 for 3 with a double. Quintana went 1 for 3 with a big triple that drove in an RBI.
Junior Elmir Perez had a big time double that pushed the lead early in the game.
The Royal Lions are now 3-3 and will need to stay on their heels in order to win their two tough games this week.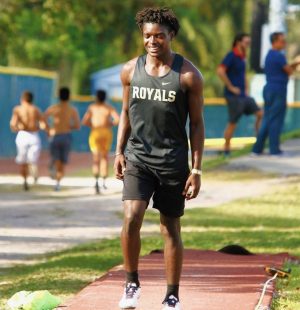 ILS Track and Field:
The Track and Field team competed in the Belen Home Meet at Belen Jesuit last Tuesday, and the Football team headlined the victories. Jude Servius finished 1st in the 200m out of 73 runners with a 23.38 personal record. Junior Sebastian Lopez won his heat and finished 6th in the 200m with a 23.80 personal record. Francis Coronado placed 10th with a 24.43.
Kamani Turner placed 9th our of 93 runners in the 100m with a 11.66 personal record. Lopez finished 12th with a 11.68.
Servius placed 8th in his first time competing in the long jump. Lafonzo Ruffin finished 4th in the Shot Put and John Goodman finished 6th in Discus.
Anthony Yero finished 23rd out of 50 runners in the 1600m (1 Mile) with a 5:21 personal record. Noah Coronado placed 36th and recorded a 5:53.
For the girls, ILS record holder Anabel Toledo retained her throne and won the 200M with a 26.75. Valentina Dal Bosco came in 5th with a 28.25.
Dal Bosco also finished 3rd out of 82 runners in the 100m Isa Perez Abreu placed 7th and Carla Costaregni 9th.
Mia Paige won the long jump in addition to achieving a 4.65 personal record. Katia Perez Sanchez came in 7th.
Alessia "Smiley" won the 3200m (2 Mile) with a 13:52 personal record.
Upcoming Sports Schedule:
Tuesday, March 10:
Boys Volleyball travels to Ransom fora 5 PM match up against the Raiders.
Boys Baseball travels to Walker Park for a game against iMater Academy. First pitch is at 7 PM
Thursday, March 12:
ILS LAX team travels to St. Brendan for a 6 PM game.
Softball team hosts Coral Shores fora 6 PM first pitch at Palmetto Bay Park.
Friday, March 13:
Boys VB travels to Ransom for a match up against the Raiders.
Girls Softball hosts Ransom at Palmetto bay for a 6:00PM first Pitch.
ILS Track and Field travels to Palmer Trinity for the Palmer Trinity Invite.
Saturday, March 14:
ILS Track and Field travels to Palmer Trinity for the Palmer Trinity Invite.
About the Writer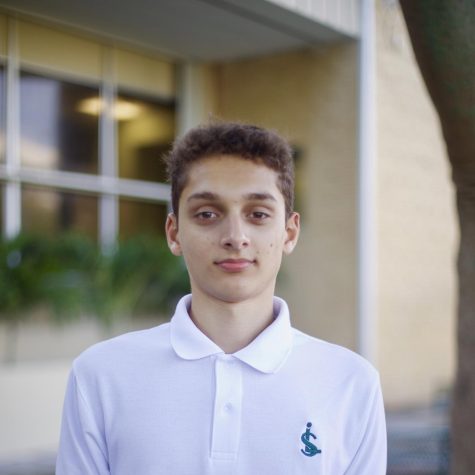 Anthony Yero, Co-Editor-in-Chief



Anthony Yero is a senior at ILS and is enrolled in Journalism 3. Anthony enjoys covering the Sports beat for the "Royal Courier" and looks forward to a career in journalism.