ILS Instagram Posts Tips for Virtual School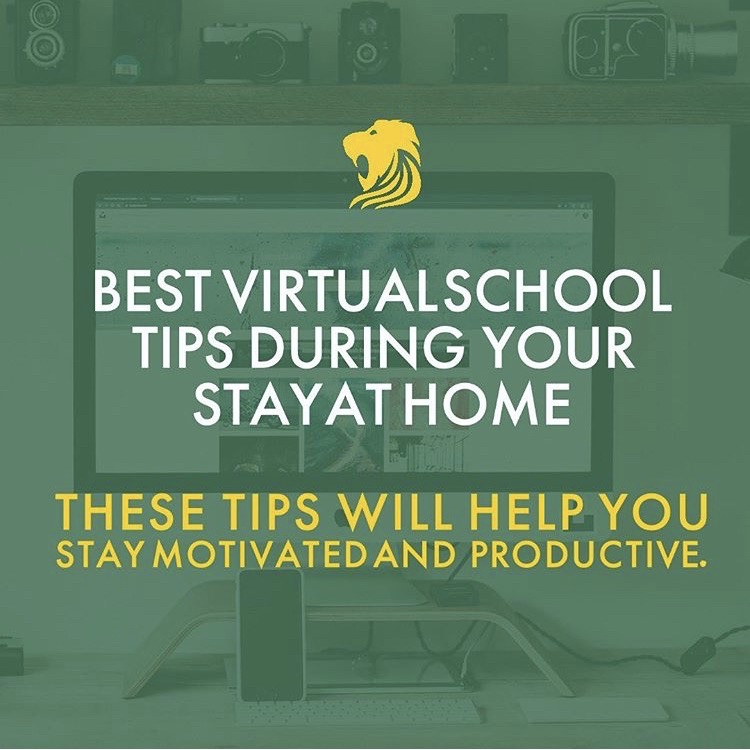 The ILS Instagram is one of the best school follows out there. Run by Ms. Giovanna Spencer, the ILS Instagram is constantly providing fun, insightful coverage of ILS school and social events. The growth of the Media department at school continues to show how ILS is one of the best high schools out there.
But now that everyone is in quarantine, and the school campus is closed, it's hard to come up with relevant content. But that didn't stop the ILS Instagram. (Or LTV, or the Royal Courier!)
Today, the ILS Insta posted: "Best Virtual School Tips During Your Stay At Home." These important and relevant suggestions are something everyone, not just students should keep in mind.
"I thought I'd share these tips because it's important to manage your time but it's also important to have 'self care.'" Ms. Spencer said via email. "Taking a step back from everything that you have to do and either enjoying the sun, going for a walk or tanning. Whatever it is you have to do to have 'you' time."
The post's caption read: "We're on Day 3 of Virtual School and going strong. Here are a few tips to get you through your day!" #royalsathome #socialdistancing#virtualschool #goroyals#keepcalmandwashyourhands
Here are the tips:
Get Into The Right Mindset
Figure out what you need too get the day off to a great start. It's easy to get overwhelmed when you have a million things on your to-do list, and sometimes this can lead to procrastination or c confusion about what to work on. Write it down and keep its next to you.
Set Multiple Alarms
Once you've prioritized your tasks, start setting timers. this will help you follow Day 1 and Day 2 scheduling without losing track of time.
"So since we started virtual school, I started setting timers for the times I had to meet with the kids and turn in certain things, etc.," Ms. Spencer explained. "Time can honestly go by and you don't even realize it by being at home."
Designated A Specific Work Area
Your brain makes associations with different parts of your home (kitchen for cooking, dining room table for eating, bed for sleeping, etc.). It's important to have a specially created space that your brain associates with working only.
Take Meaningful Breaks
Pausing for a break is as crucial to productivity as focused work time with working only. Sit on your balcony, get some sun, drink water, stretch, to say a little prayer.
Here's the post:
"There's tips and sources out there that are similar to mine," Ms. Specner said. "I follow anxiety and wellbeing tips/post that I read on the daily on my Instagram. I follow @anxietyandwellbeing @bando and others. The tips are not scientifically proven or anything but I shared what was working for me in hope that it would work for someone else, too."
Ms. Spencer said the ILS Instagram will continue to post during virtual school to share with the school community what everyone else is going through. Check out the teachers' working from home in the
ILS Insta story
!
The ILS Instagram has 3,558 followers, including current students, faculty, staff and alumni. If you're not following, you're missing out at this point!