LTV Broadcast Continues Despite Virtual School
Due to the rapidly evolving situation of the coronavirus, ILS has switched to virtual school, meaning all classes are to be done at home online. However, despite not having access to the beautiful ILS campus or the state-of-the-art TV production studio, this will not stop the TV Production 2 and 3 class from producing their daily broadcast. 
Everyday at 10:40am, a 10-minute broadcast made by students from TV Production 1, 2 and 3 would air for the whole school. This ten-minute broadcast will now be posted to YouTube on Immaculata-La Salle's channel at 3 pm.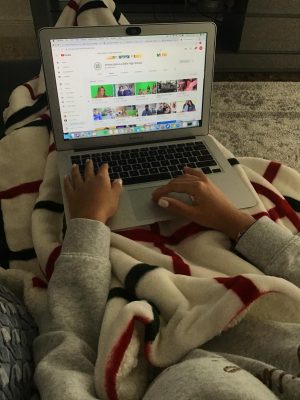 The students will utilize their iPads or phones to film and the iMovie app to edit. In some cases, several students have cameras and the Final Cut Pro app they use at school at home and will also be able to utilize that. 
The videos will be produced from home, videos like how-to's, time lapse, and tutorials. Students are even using the Zoom app to interview classmates for segments. 
This will allow students to be able to enjoy ten minutes of entertainment made by their peers during this time of social distancing. It will also make virtual school feel more like a regular school day since they would be watching the show everyday.  
The link to the YouTube channel where the show will be posted everyday is: https://www.youtube.com/user/ILSroyals. The videos will also be posted here on the royal courier. 
Mr. Mendez, the TV Production teacher, says: "Enjoy the show and if you haven't already, subscribe!"
The show must go on!
About the Writer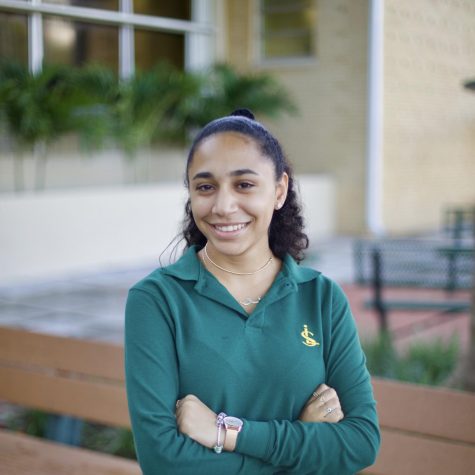 Noor Andre, Editor



Noor is a senior at ILS this year and is enrolled in Journalism 2. Noor enjoys creating content for both the ILS tv broadcast, LTV and the ILS newspaper, the Royal Courier. In journalism, she enjoys...