How To Install Netflix Party!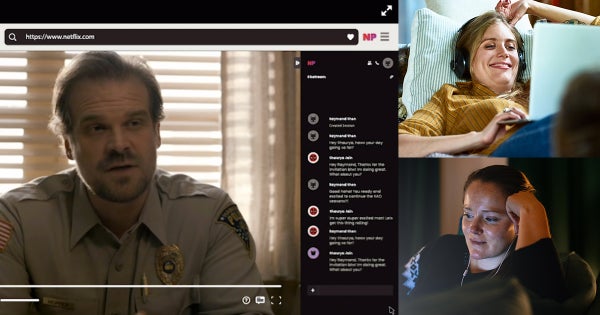 As a result of social distancing, many people are not able to do regular group activities like watching movies with friends. However, there is now a way to do it online. Netflix Party, a Chrome extension, lets you watch movies and shows with your friends and chat together at the same time. 
For it to work, you and your friends log in to your separate Netflix accounts. Once you pick a movie or show, Netflix Party will sync the playback between you and your friends so you're all watching the same thing at the same time. A chat feature is also included on the side of the screen, so you and your friends can chat and react while watching.
"Netflix Party has made watching movies with my friends so much easier. It has been a total lifesaver during these boring times," says junior Melanie Remond.
How to download the Netflix Party extension?
To download Netflix party, you will need any laptop with google chrome and all participants  need to have Netflix party downloaded for it to work  
Step 1: Go to the Netflix Party website at netflixparty.com and click "Install Netflix Party."
Step 2: click "Add to Chrome" and then "Add Extension."
Step 3: On the upper right-hand corner, an "NP" icon will appear.
Step 4: Go to the Netflix website and select a movie or  show to watch.
Step 5: Then click on the "NP" icon, and copy and paste the URL.
Step 6: Send the link to your friends and start watching together!
Step 7: enjoy 🙂
Once you have the Netflix Party extension downloaded, you can either host a party or join a party. 
To host a Netflix Party:
1. Open up Netflix, and start playing a video
2. Click the red Netflix Party extension icon next to your address bar 
3. A window will pop up instructing you to "Create a Netflix Party." You have the option to either give yourself total control over the playback, or leave it open to everyone. Click "Start the party."
4. Another window will pop up with a link. Click "Copy URL" and share it with your friends. 
To join an existing Netflix Party:
1. Click on the link
2. Click on the Netflix Party icon
During quarantine, many ILS students have already enjoyed this new Netflix feature and many say it has helped make this time a little more entertaining. 
About the Writer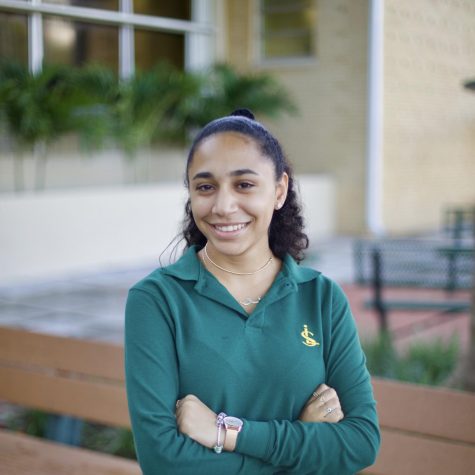 Noor Andre, Editor



Noor is a senior at ILS this year and is enrolled in Journalism 2. Noor enjoys creating content for both the ILS tv broadcast, LTV and the ILS newspaper, the Royal Courier. In journalism, she enjoys...